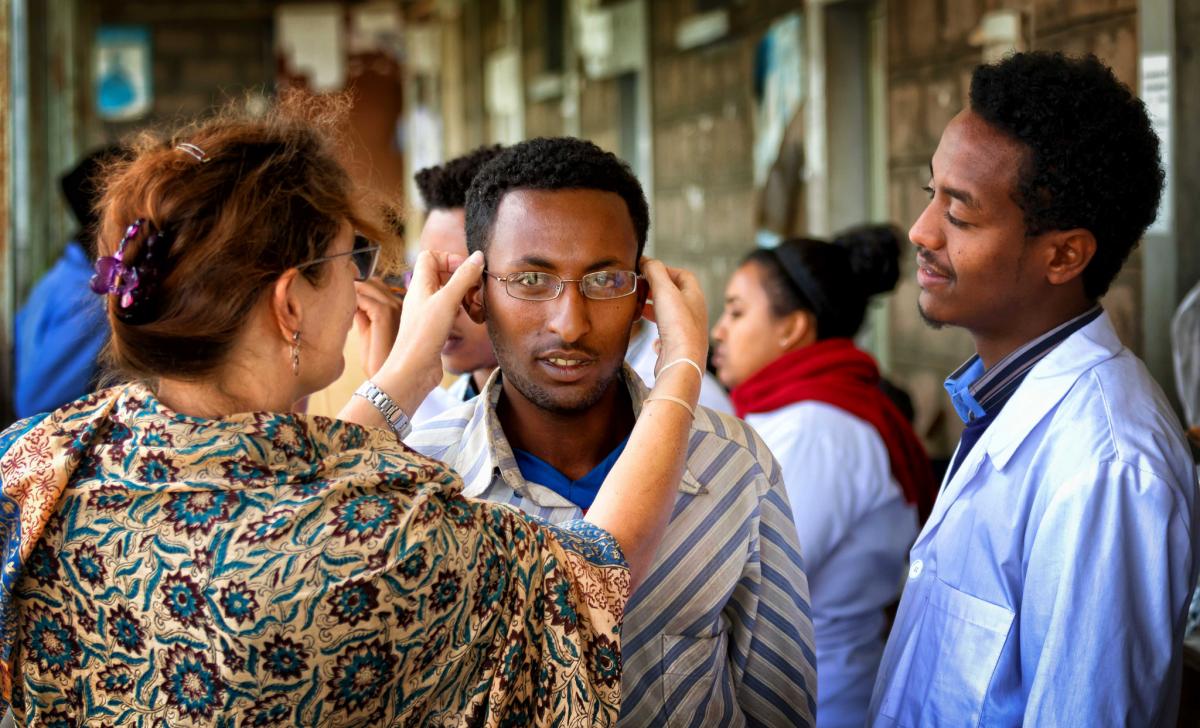 March is full of health days that are important for eye care, and today (23 March) is no different: World Optometry Day. It is an opportunity to draw the spotlight on a key eye care profession and their critical role in tackling uncorrected refractive errors.
Uncorrected refractive errors (URE) affect people of all ages and ethnic groups and are the main cause of vision impairment. They often result in lost education and employment opportunities, lower productivity and impaired quality of life.
The
World Council of Optometry
(WCO) has been dedicated to the enhancement and development of eye care and optometry worldwide for the past 90 years. The 2nd World Congress of Optometry is their biggest event in this calendar year and their
President Uduak Udom
extends an invitation to the entire eye care community to attend.
Susan Cooper
, the Immediate Past President also writes on the value of Optometry and what it means to its practioners and beneficiaries.
The Brien Holden Vision Institute and
Our Children's Vision
have been at the fore-front highlighting the dangers of URE, with the latter extensively involved in ensuring that no child loses their chance at a future.
Hasan Minto
, the Director of Programmes at Our Children's Vision and Director of Child Eye health and Low vision Programmes at the Brien Holden Vision Institute points out that eye care, though inexpensive, continues to be inaccessible to those who need it most.
The way forward can be by better integrating with existing systems
.
We do hope you enjoy the stories.
Happy World Optometry Day!
Photo by Graham Coates; Stronger Together Photo competition
We have more posts to mark World Optometry Day!