Optometry is stronger today than it has ever been, and with this expanded recognition and role comes greater responsibility. The World Council of Optometry (WCO) understands this and is continually working toward an expanded presence for optometry in areas that need it most. The work of WCO's Regional Partners in areas such as Europe, Africa, Latin America, the Middle East and Asia Pacific has resulted in better access and quality of vision and eye health all over the globe.
It is for this reason and many more that the WCO is pleased to endorse World Optometry Day on 23 March 2017 and encourage you to join us as we come together and celebrate optometry worldwide.
Uncorrected refractive error is the main cause of avoidable vision impairment and a major cause of blindness in many areas of the developing world. To find solutions and celebrate our successes, the WCO is pleased to host the 2nd World Congress of Optometry in partnership with the Asia Pacific Council of Optometry (APCO) and the India Vision Institute (IVI), with the theme "Accessible, Quality Vision and Eye Health."
This year's theme ties into the WHO 'Universal Eye Health: A global action plan" (GAP). One of the ways to accomplish this is to have in place a strong and equitable eye health system within which optometry plays a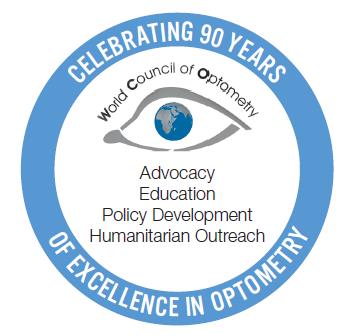 valuable and essential role.
The World Congress provides optometrists, vision scientists, educators, researchers, students and other visual health professionals with an exciting programme including lectures and workshops in a variety of areas including ocular disease, binocular vision, glaucoma, low vision, contact lenses.
As the WCO celebrates its 90-year anniversary in 2017, I would like to extend a personal invitation for you to celebrate World Optometry Day with us and to attend the
2nd World Congress of Optometry
in Hyderabad, India 11-13 September 2017. We are putting together a great programme to suit all interests, in a beautiful location full of hospitable people who will make you feel at home. Come and join your colleagues for this important and exciting meeting!
We have more posts to mark World Optometry Day!