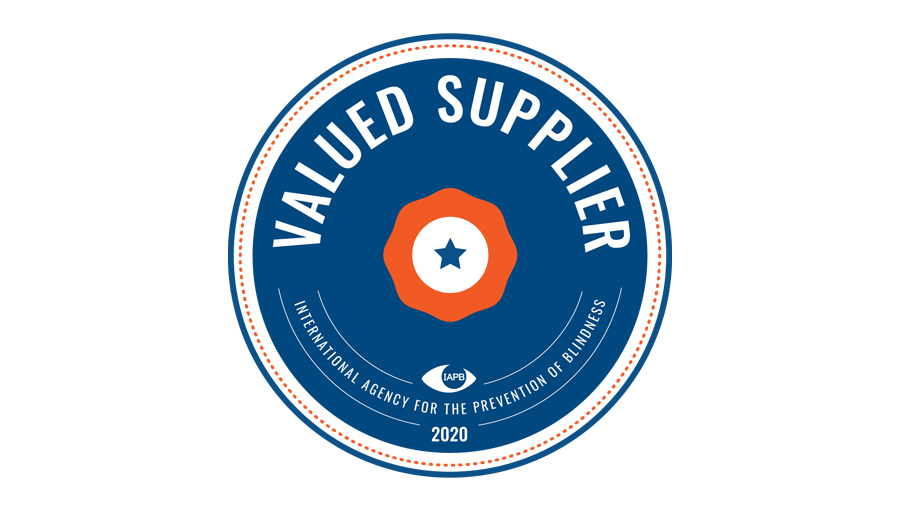 The IAPB Standard List / Valued Suppliers Scheme, launched in April 2020 provides specialists products and services that save members and their respective partners time and money. Our Valued Suppliers offer exceptional value and outstanding quality.
The IAPB Standard List / Valued Suppliers Scheme's ambition is to assist buyers, particularly those from Low and Middle Income Countries (LMIC) to make informed procurement decisions from IAPB's Valued Suppliers.
Key benefits for IAPB Members and their respective Partners:
Vigorous evaluation of suppliers
Provides specialists products and services appropriate for LMIC
Regularly updated to ensure products are relevant and up-to-date
New innovative, affordable products and devices regularly reviewed and uploaded
Ideal for budgeting, comparison evaluation and procurement
Interesting blogs and case studies from our Valued Suppliers
Social Media – new stories and details of new products and Valued Suppliers posted on the IAPB Standard List News Letter, Twitter and LinkedIn.
The IAPB Standard List had over 85,000 unique visitors in 2019, and Valued Suppliers can showcase their value and impact to a sector that spends over $200m annually on procurement of equipment, pharmaceuticals, consumable products and optical suppliers.
Key benefits for Valued Suppliers
Reach a potential audience across the sector of over 400,000 health care workers
Position your organisation as a Valued Supplier to the sector
Brand association with the global peak body for eye health
Expose your brand to the entire IAPB membership and their respective partners
Leverage the credibility afforded by IAPB's unique, multi-sectoral networks with the World Health Organisation, NGOs and global professional partners.
For new suppliers there is a Valued Supplier selection procedure. More information about this can be found by emailing Phil Hoare. For more information, please download the information pack.
Register HERE for our News Letter.
Follow the Standard List / Valued Supplier on TWITTER
Follow Phil Hoare on LINKEDIN