COVID-19 has had a tremendous impact on eye care delivery across the globe. Country chairs and directors list out the specific impact in their countries.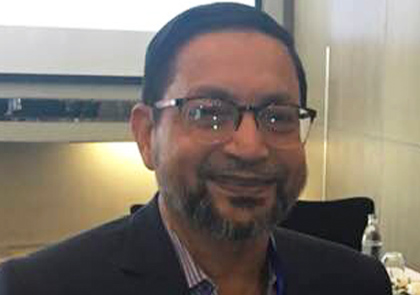 Bangladesh
In terms of NGO eye hospital operations across the country, a brief is given below and the government has already issued a guideline and it been strictly followed.
All routine elective eye surgeries have been postponed until the situation is normal
Only emergency eye care is given at outpatient departments
All attending doctors and nurses are using PPE as per WHO guideline
Initiation of patient triaging system at the entrance by using thermal scanner
Facility for hand washing and hand sanitizing is available for clinical staffs and patients
Printed posters and festoons with COVID 19 message is being displayed at the hospital premises
Patients are also discouraged to attend hospital unless there is any emergency
National Guidelines on Clinical Management of Coronavirus Disease 2019 (Covid-19) (prepared by DGHS and MOH&FW of Bangladesh) has been circulated to Orbis's Partner Hospitals (IEDCR guideline attached)
By Dr Munir Ahmed, Country Director, Orbis Bangladesh
India
1. Reduced footfalls for OPD walk -in patients. Only emergency cases are being seen in OPD and for surgery.
 Outreach services stopped largely impacting the rural communities. Elective surgeries stopped. Only 25% of hospital staff in the hospital for running operations.
 Telemedicine, largely through smart- phones has become a lifeline for consultation. For follow up on cataract and other surgeries, doctors are using WhatsApp images. For poor patients in remote rural areas with no phone, this follow up was not possible. In remote areas, rural medicine supply for cataract surgery patients has dried up.
Non-cataract conditions like DR and glaucoma patients affected due to break in follow-ups.
Dip in revenue on one hand and rise in expenses on PPE and other safety measures for staff is impacting the financial health of hospitals.
  Hospitals supported state governments by providing hospital buildings or part of it for quarantining COVID-19 patients and also helped with ventilators; making masks, PPEs.
Hospitals have been providing food packets to the needy every day.
By Dr Phanindra Babu Nukella, CEO Vision 2020 India, Country Chair IAPB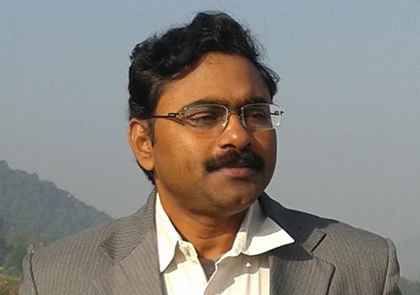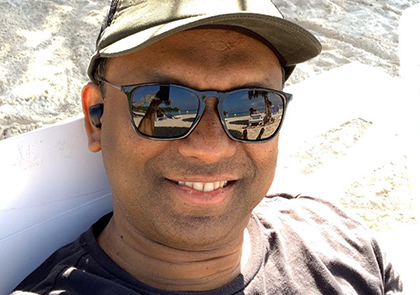 Maldives
The COVID-19 is having a profound impact on eye care in the Maldives.
Due to the current lock down people are not able to move from one location to the other. Air and sea transport is almost at a standstill and people from the outlying Atolls are not able to visit the nearest centre where eye care is available.
A few centres in the capital Male are providing online consultations to patients. However this has its limitations and we cannot do refractions online and carry out a detailed anterior segment and posterior segment examinations. COVID 19 is having a significant impact on the quality and quantity of eye care in the Maldives
By Dr Abdullah Junaid, IAPB Country Chair, Maldives
Myanmar
– the field visits (VEHE/MVEHE) and outreach eye camps have been postponed
– the OPD are being operated with MOHS protocol and precautions (esp; for urgent cases) and is carrying out emergency operations only
– the evaluation processes for National Eye Health Plan has been delayed
We will try our best to overcome the current situation.
By Dr Mg Myo Wynn, IAPB Country Chair Myanmar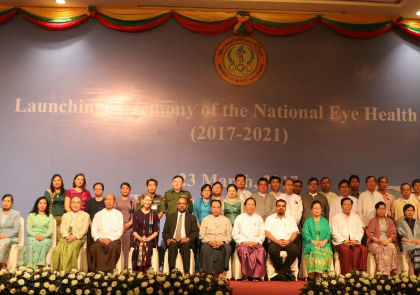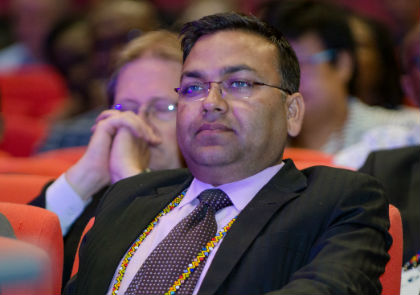 Nepal
After the lockdown, all the eye hospitals and eye centres are seeing to emergency cases only.
All outreach programmes remain suspended
Safety & hygiene protocols have been implemented
WhatsApp is being used as a tool to deliver patient care
Read more on future challenges
By Sailesh Kumar, Country Chair Nepal
Timor-Leste
As in other countries, the situation is the same here in Timor.  Due to Covid-19, we have postponed all our outreach activities to tackle cataract blindness in remote areas.  We have postponed the launch of the World Report on Vision and National Eye Health Strategic Plan scheduled for this year. In the eye clinic, we are open just for outpatient consultation for the people that are really in need. All elective eye surgery stand cancelled. We are open only for the emergency cases.
The pandemic has really affected the programme for this year. Hopefully this pandemic will soon pass and we can start back the eye care programme as normal.
By Dr. Marcelino Correia, M.Med.Opth, IAPB Country Chair Timor-Leste