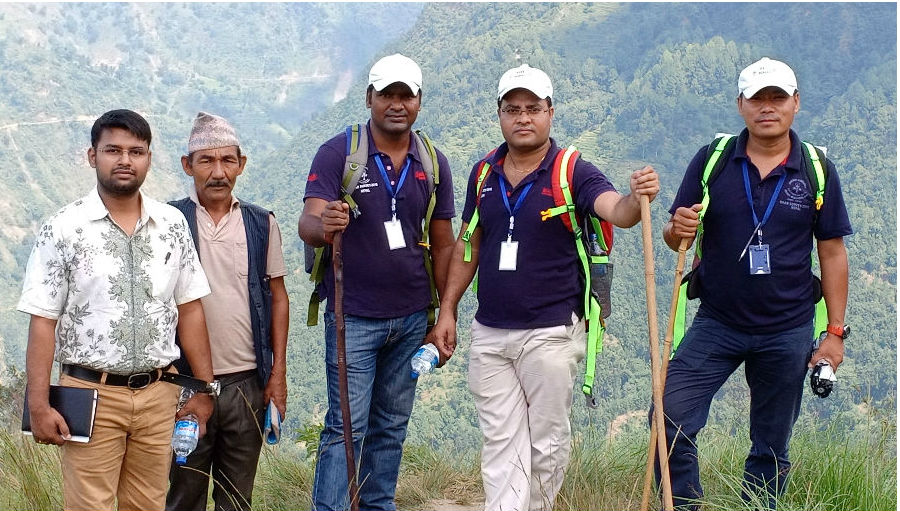 The ongoing RAAB survey in Nepal has been halted due to current Covid-19 crisis in the country. Nepal introduced a new political system in 2015, under which there are 7 provinces in the country. Under this, the health administration and planning is the responsibility of the provincial government.  The aim with the RAABs is that the new data on blindness and visual impairment will be useful for provincial government to have provincial eye health plans.
The 2020 survey has been designed to cover 33,845 people aged 50 and over in 967 clusters in all 7 provinces of the country. The sample size in the current survey has been increased so that the survey data is powerful enough to generalize the findings at provincial and National level.
So far, the survey data collection has been completed in six provinces and 40% in the remaining one province. Preliminary findings of completed provinces shows that the prevalence of blindness has not been reduced significantly compared to data of the 2010 survey. However, the cataract surgical coverage at visual acuity 3/60 level and visual outcome of the cataract surgery has been significantly improved in recent years.
Old Survey Data
The Prevalence of blindness in the country according to the 1981 national blindness survey was 0.84%. The survey covered 39,887 people in 105 clusters all over the country. The 2010 RAAB survey covered 43,307 people aged 50 and over in 615 clusters. The extrapolated prevalence of blindness from that was 0.35%. There was almost a 60% reduction in prevalence of blindness in the country compared to the 1981 survey findings. The eye care services in the country was considered to be one of the most successful health intervention in that period.
Future
We hope the current health crisis will soon be over and we are able to complete the data collection in the remaining clusters. Once the fresh blindness and visual impairment data is available the IAPB members supporting eye care services of Nepal and Nepal government is planning to formulate evidence-based long-term national eye health plan in line to World Report on Vision.