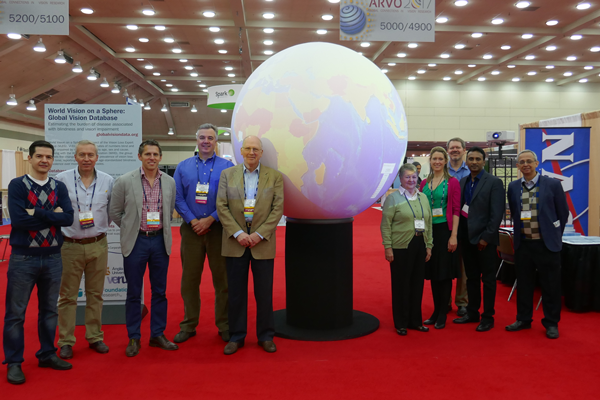 The Association for Research in Vision and Ophthalmology holds its annual global eye research conference in Baltimore, USA this year, (7-11 May 2017). The latest estimates for global blindness and vision impairment will be presented by The Vision Loss Expert Group (VLEG) in scientific sessions that includes a Special Interest Group entitled "Global Prevalence of Blindness and Vision Impairment: Magnitude, Temporal Trends, and Projections: are we on track to meet VISION 2020 and WHO Global Action Plan goals and beyond?" on 9 May.
A collaboration with NASA with sponsorship by Brien Holden Vision Institute, The Thea Foundation, Ocular Services on Demand, EyeKor, Anglia Ruskin University and support by the ARVO Foundation for Eye Research, will display an eight foot tall globe of the World onto which is projected global, regional and country blind and vision impairment data from the group, with special feature videos from core members of the VLEG.
Read the story on the Global Vision Database website.