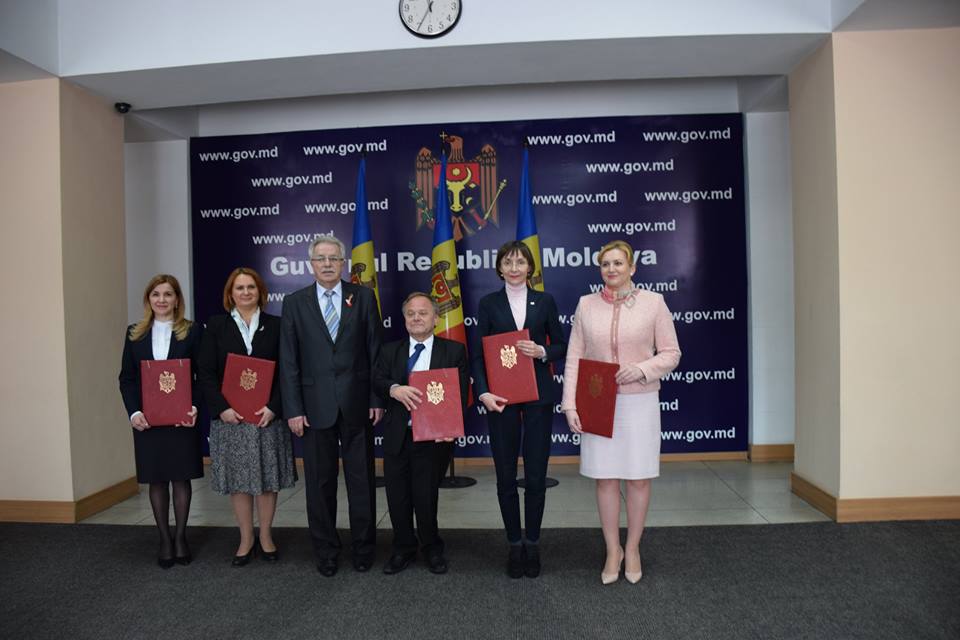 (From left to right) Tatiana Ghidirimschi, Director LOW VISION Centre, Stela Grigoraş, Minister, the Ministry of Labor, Social Protection and Family, Gheorghe Bregam Deputy Prime-Minister, Hans Bjorn Bakketeig, president "Hjelp Moldova" Norway, Corina Fusu, Minister, the Ministry of Education and Ruxanda Glavan, Minister, the Ministry of Health.
It is always a pleasure to hear from our partners and recently we received an inspiring update from Moldova. This was from Tatiana Ghidirimschi, an ophthalmologist who had represented Moldova at the
European GAP workshop in Vienna in 2015
.
Tatiana left a lasting impression on all those who met her. She and her colleagues had left this meeting enthusiastic and ready to advocate for a national eye health plan in Moldova. After prolonged advocacy efforts that included multiple meetings, speeches, written reports and advice from the IAPB Chair for Europe, Professor Janos Nemeth – she has now reported that the work/advocacy efforts have paid off.
In March 2017, the Government of the Republic of Moldova, LOW VISION Center and Hjelp Moldova Organization from Norway have signed a cooperation agreement with three Ministries (Health, Education and Ministry of Labour, Social Protection and Family). One of the main goals of this agreement is to elaborate and implement the National Programme on Eye Health, according to the Global Initiative Vision 2020 – The right to sight.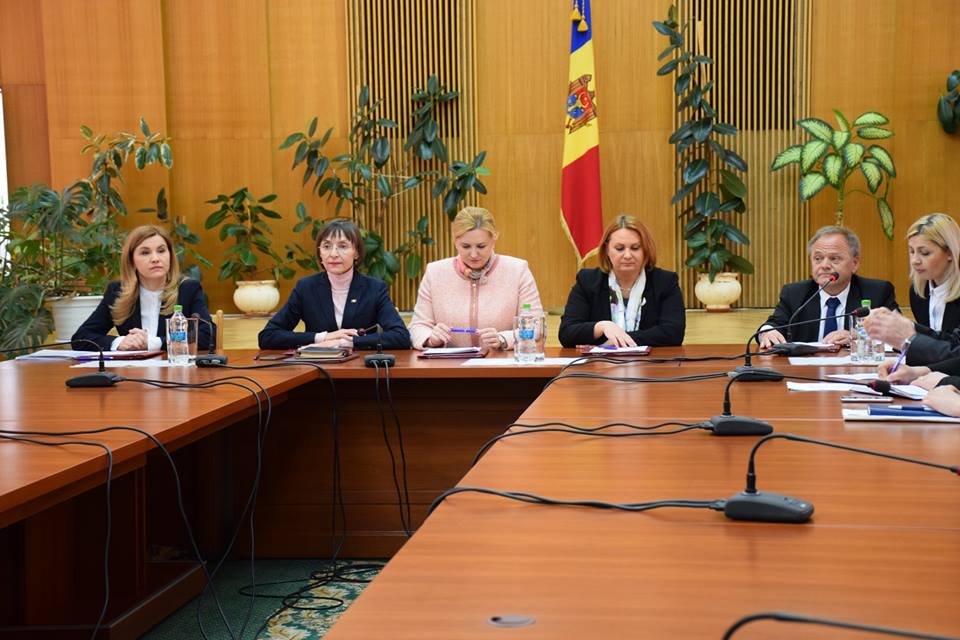 According to the document, the Ministry of Labour, Social Protection and Family (MLSPF) has committed to ensure social inclusion, employment, training and medical and social rehabilitation of people with visual impairments. The ministry will integrate the problems and needs of people with visual impairments in the policy documents. In Moldova, 10,000 people are visually impaired, including 450 children.
The Ministry of Education has committed to ensure inclusive education of people with visual impairments.
Since signing the agreement the Ministry of Health has already set up the working group who will develop the National Eye Health Programme. In this group are included representatives from different Ministries and NGOs and include Prof Bendelic, Dr. Corina Magdei and Tatiana herself.
This is a fantastic advocacy example; how through Tatiana's continuous persistence, the Ministry of Health is now committed to developing a national eye health plan – there are rarely short cuts with advocacy but with long term commitment and support of partners these goals can be reached.
Tatiana informs us that the first meeting with the working group has gone well, which established the most important steps: issues that they will work on (researching epidemiological data on eye health according to RAAB study done in Moldova in 2012) and analyse the problems. The second meeting to be held in June will take a look at the collected data
IAPB will continue to support the efforts of Tatiana and the working group through advocacy and advice and we look forward to the completion and subsequent implementation of the Moldovan national programme on eye health.
Tatiana Ghidirimschi is the Director LOW VISION Center. She attended the National Focal Persons Training in Low VISION (organised by The Hong Kong Society for the Blind and Sponsored by Lions Club International Foundation) in Hong Kong in 2014 and credits the training provided with her advocacy work.
To read more about the plan visit (Links in Romanian): http://www.ms.gov.md/?q=stiri/servicii-medicale-si-sociale-mai-calitative-persoanele-deficiente-vedere
http://www.mmpsf.gov.md/ro/content/persoanele-cu-deficiente-de-vedere-vor-beneficia-de-o-gama-mai-larga-de-servicii-sociale
http://tvrmoldova.md/social/video-se-elaboreaza-primul-program-national-de-sanatate-a-ochiului/