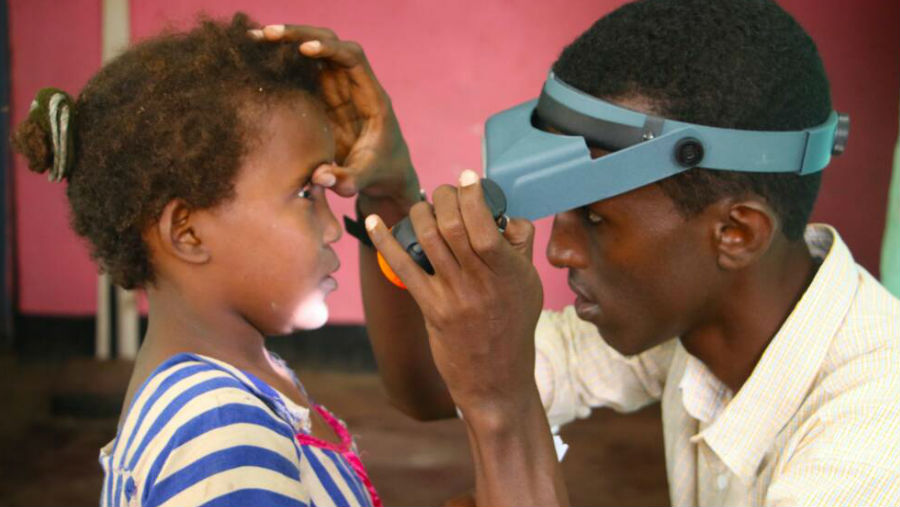 Leading philanthropists have set up a $105 million fund to help eliminate blinding eye disease trachoma.
The funding was announced by Richard Branson via recorded video link at the Global Citizen concert in Johannesburg on 2 December 2018. The concert celebrated the legacy of Nelson Mandela.
Branson represents a collaboration of funders who are launching the Accelerate Trachoma Elimination Programme, which is led by Sightsavers and supported by the Bill & Melinda Gates Foundation, Children's Investment Fund Foundation (CIFF), The ELMA Foundation UK and Virgin Unite. It builds on an announcement made by the UK government in April 2018 to boost elimination efforts through the Commonwealth 2018-2020 Fund.
Major progress has been made by governments, donors and international organisations, but more support is needed. This funding will help at least 10 African countries to eliminate trachoma by 2023 and will speed up progress in several others.
Sightsavers CEO Dr Caroline Harper said: "It is now within our grasp to be part of history and stop trachoma in its tracks. This persistent disease blights the world's poorest communities and traps people into lives of intense pain. Yet it is treatable and preventable.
"Some of the most trusted names in philanthropy are now coming together to make a huge contribution to getting us closer to the finish line.  More is needed, but this will be a key intervention."
Read original announcement on Sightsavers
Image on top: Checking for trachoma by Mohamed Ahmed Omar for #MakeVisionCount photo competition