Project Administrator (Maternity cover – 0.6 FTE)
Faculty of Infectious & Tropical Diseases
Salary:   £28,270 to £32,158 per annum inclusive (pro rata)
Closing Date:   Sunday 11 June 2017
Interview Date:   To be confirmed 
Reference:  ITD-CRD-34
They are seeking to appoint a Project Administrator (Maternity cover) to work with the Disability & Eye Health Group (DEHG).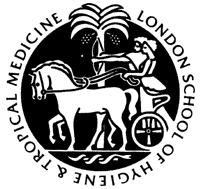 The successful applicant will be responsible for providing financial and administrative support to various education and research related projects within the Disability & Eye Health Group primarily related to hearing health activities.  Responsibilities include administering the delivery of overseas short courses in hearing health, the Community Ear and Hearing Health journal and managing the finances and operations of the World Wide Hearing Association.
The successful candidate will have proven experience of finance coordination including budget preparation, projection, expenditure monitoring and reporting, experience of organising events and committee meetings both in the UK and overseas including coordinating and arranging all travel and logistics and collaboration with overseas partners, excellent organisational skills; proven ability to assess priorities, manage a busy workload and meet deadlines, excellent written and oral communication skills in English. Further particulars are included in the attached job description.
This part-time post (0.6 FTE), based in London is funded by CBM, Sightsavers, World Wide Hearing and the Tijssen Foundation  for a period of 11 months from 1st July 2017 to 31st May 2018. The appointment will be made on LSHTM's Professional Support Pathway Grade 4 in the range £28,270 to £32,158 per annum pro rata (inclusive of London Weighting). The post will be subject to the LSHTM terms and conditions of service.  Annual leave entitlement is 30 working days per year, pro rata for part time staff. In addition to this, there are discretionary "Director's Days". Membership of the Pension Scheme is available.
Applications should be made online via their website at jobs.lshtm.ac.uk. The reference for this post is ITD-CRD-34. Online applications will be accepted by the automated system until 10pm on the closing date. Any queries regarding the application process may be addressed to jobs@lshtm.ac.uk.
The supporting statement section should set out how your qualifications, experience and training meet each of the selection criteria. Please provide one or more paragraphs addressing each criterion.  The supporting statement is an essential part of the selection process and thus a failure to provide this information will mean that the application will not be considered.  An answer to any of the criteria such as "Please see attached CV" will not be considered acceptable.
For shortlisted candidates that are unable to attend on the interview date it may not be possible to offer an alternative date.
To apply: https://jobs.lshtm.ac.uk/Vacancy.aspx?ref=ITD-CRD-34