Seeing is Believing (SiB) is Standard Chartered's flagship community investment programme which provides funding to address avoidable blindness and promote quality eye health.
Through Seeing is Believing, Standard Chartered Bank has partnered with the International Agency for the Prevention of Blindness (IAPB) and leading international and national eye-care non-governmental organisations to improve access to eye care across Asia, Africa, the Middle East and South America.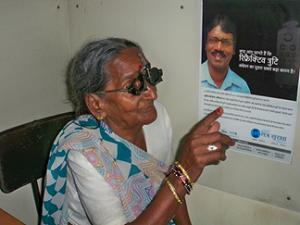 Learning and sharing is a strong theme running through SiB. We produce a
SiB newsletter
every 6 months, where project implementers in-country discuss some of the successful aspects of their projects, highlight any implementation issues & explain their strategies to overcome them. Implementers of SiB projects have shared local research and also mid-term and final evaluations with the wider eye care community through these SiB newsletters.
We have decided to make this learning open to the wider IAPB readership with a new section on the IAPB website:
https://www.iapb.org/seeing-believing/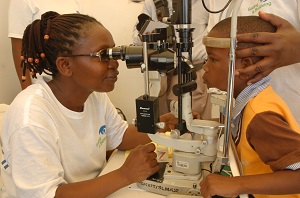 There are currently 42 Seeing is Believing projects being implemented, from our
Phase 4,
Phase 5
&
Innovation Fund
and there is a great deal of learning that takes place within all these projects.
Project partners have contributed articles on gender, advocacy, integrating eye health into primary health care, working in consortium, awareness raising & working with Government, giving insights into how project managers and ophthalmic staff often grapple with & overcome complicated local and national issues when implementing eye health projects.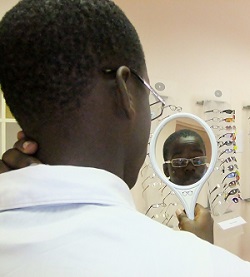 We also encourage projects to share the
research
that is funded through SiB projects here, as well as in peer reviewed journals when possible. This research has covered various issues from helping to identify the magnitude of blindness in their communities or to finding what are the blockages for people accessing services. Available articles include: '
Attitudes of parents, students and teachers towards glasses use: In Hanoi and Ho Chi Minh City
' (PDF), and a
Patient Satisfaction Survey
in Jordan.
The SiB web pages will be updated with new content on a regular basis, so keep checking!