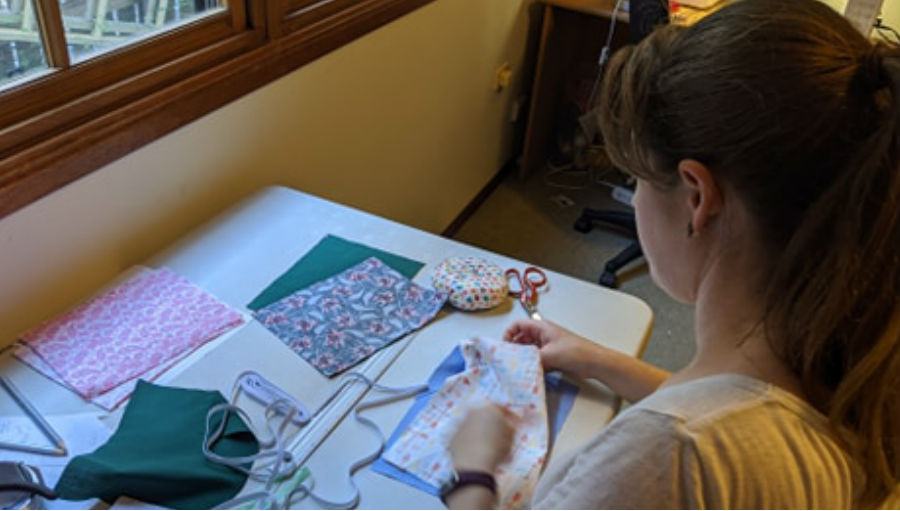 It is said, that during times of hardship, you know who your friends are, and my friend Belinda Rosen, an Optometrist in Brisbane Australia, is definitely my friend! See, Belinda is a keen craftsman, and has made plastic protectors for slit lamps at work. Outside of optometry, she is a keen dress maker. Belinda knows that I, as a nurse, also have asthma and allergies, resulting me coughing, sneezing and clearing my throat quite regularly. Unfortunately, coughing during these COVID-19 days is socially taboo, and I am conscious, when I am in public, that it makes others uneasy.
To help ease social anxiety, Belinda has kindly made me a set of re-usable masks. They're not N95 grade but they are made to the CDC recommendations and provide me with a social barrier when I am out of the house, e.g. grocery shopping. It also means, I don't have to take the PPE masks off hospital staff who are already experiencing supply issues. Belinda has subsequently made masks as back-up supplies, for health facilities in my district, to cover them during times of anticipated PPE shortage, and has been approached by friends and family, globally, to make custom made masks.
It is fair to say, when times get tough, creativity and community abound, and Belinda, optometrist by day, mask crusader by night, has proved to be a godsend and my friend for life.
Image on top: Belinda making masks