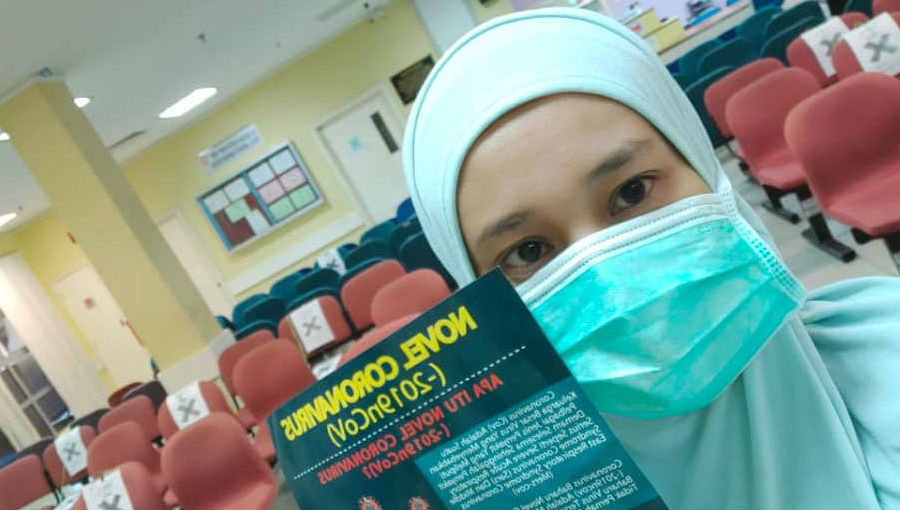 When the World Health Organization (WHO) declared COVID-19 a global pandemic on 11th March 2020, Malaysia had already had a significant number of positive cases. Following this, the Prime Minister announced the Movement Control Order from 18th March 2020 to 31th March 2020 (which has now been extended to 14th April 2020). Optometrists around the world both in the public and private sector have collectively been affected, in response to the pandemic and the fear among the public in continuing their routine life including getting an eye examination. Hence, World Optometry Day on 23rd March was celebrated differently this year; only through exchanging wishes through text messages. Whilst many Optometrists in the country may not even have noticed it passed.
During the MCO period, the public are ordered to stay at home, and all services are on hold except for essential services which includes Optometry. However, in the private sector this is subject to the individual practice's discretion. Despite the Malaysian Optical Council and the Association of Malaysian Optometrists recommendations as well as safety measures, advising services to continue running, most of the private practices have chosen to close their doors to the public, in light of client's care.
It is different in the public sector; Optometrists adhere to the Ophthalmology services and Hospital's move and principal. Optometrists continue to work as a team during MCO and are being diligent in practising social distancing among co-workers and patients (through limiting number of patients coming for appointment and rescheduling them), more frequent hand-washing, wearing mask and face shield. It is a challenging time for everyone with increased positive cases and deaths being reported everyday, which in effect causes anxiety and stress among the healthcare staff including Optometrists by just being at work.
In recent days, there was news about one hospital being shut down due to a handful of its staff getting infected by the virus, including in the Ophthalmology department. This created the need to be even more cautious even though in the above case infection occurred not from transmission from patients attending the hospital. The question is, as case detection and infection numbers rise despite the MCO, will the curve be linear or exponential after this critical time? It is a question which no one can give a definite answer to. The governance of healthcare can no longer put its quarter millions staff at risk of getting infected unnecessarily. As a result some hospitals have enforced working shifts/alternate roster for their staff, of which Optometrists are no exception.
But that doesn't mean the COVID-19 battle is over. Everyone must continue to hope, to have faith and to put trust in the government, healthcare system and social capital. Optometrists who are also an integral part of the society need to ensure that we are fully co-operating and show our support to the frontline healthcare staff who are our heroes in this difficult time. Stay safe and stay at home.  And lastly, Happy (belated) World Optometry Day everyone!
Duratul Ain Hussin, PhD
Optometrist (Public Health)
Hospital Sultanah Nur Zahirah
Kuala Terengganu, MALAYSIA