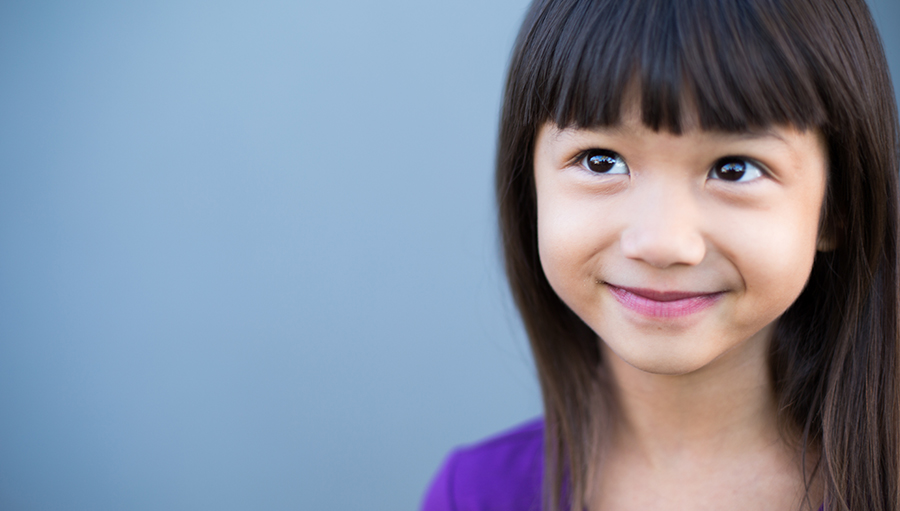 At CooperVision, our purpose is to help improve the way people see each day. That's why we have chosen to become a Global Patron of the International Agency for the Prevention of Blindness (IAPB), helping bring even greater awareness to eye health issues. Through partnerships, advocacy efforts and a breadth of knowledge, IAPB is a champion for blindness prevention, working towards a world where no one is visually impaired.
We're proud to partner with IAPB in the shared mission of working to achieve universal eye health globally.
Addressing the Rising Global Prevalence and Severity of Myopia
Through our collaboration with IAPB, we're excited to broaden knowledge about a wide range of eye issues, primarily related to uncorrected refractive errors, including astigmatism, presbyopia, and more recently, the growing prevalence and severity of pediatric myopia.
The prevalence of myopia is expected to increase from approximately two billion people in 2010 to nearly five billion people in 2050—nearly half of the world's expected population1. Myopic progression has been linked to later in life sight-threatening conditions such as cataracts2, retinal detachment2, glaucoma2 and myopic maculopathy3. Even children with fairly mild prescriptions have a higher risk of myopic maculopathy and retinal detachment later in life4.
This is echoed in a seminal 2015 report on the issue from the World Health Organization (WHO), which declared that "myopia and high myopia are increasing globally at an alarming rate, with significant increases in the risks for vision impairment from pathologic conditions associated with high myopia5.
We have been focused on this concerning trend for more than ten years. This is reflected with our innovative MiSight® 1 day contact lenses. Now available in 20 countries, it recently became the first and only product approved by the U.S. Food and Drug Administration7 for slowing the progression of myopia in children, who at initiation of treatment are 8-12 years of age8. Age ranges for fitting vary in other parts of the world where the product has been approved and prescribed to thousands of children.
Yet for all our innovation and success worldwide in addressing ocular challenges, we understand that broader, cooperative public-private approaches are essential to make an even greater impact.
Strength in Numbers
Developing and strengthening relationships through industry partnerships has always been a cornerstone of how CooperVision operates. Despite the strides we have already made in educating the public on myopia's increasing bearing on children's health and development, no single organization can do this alone. Whether it's through our relationships with eye care professionals, industry leaders or non-governmental organizations, issues like these need to be tackled by a group to truly maximize outcomes.
We're committed to working alongside other committed eye health organizations including the Global Myopia Awareness Coalition, Optometry Giving Sight and Our Children's Vision. As part of our corporate responsibility initiatives, CooperCompanies is also aligned with the United Nations Sustainable Development Goals, concentrating on good health and well-being, responsible consumption and production and complementary partnerships. Now we can help extend the collective knowledge, practices and insights of these groups even farther.
It's an honor to become part of the IAPB family. Speaking for the more than 10,000 people of CooperVision worldwide, we are optimistic about what the future holds for the millions of people who will benefit, experiencing the gift of sight throughout their life.
1 Holden et al, – Global Prevalence of myopia and high myopia and temporal trends from 2000 through 2050. Ophthalmology 2016. 123(5):1036-1042
2 What You Should Know if Your Child is Nearsighted (Infographic). Retrieved October 29, 2019 from: https://www.allaboutvision.com/parents/myopia-facts-infographic.htm
3 Macular Society. Myopia, Pathological Myopia and Myopic Macular Degeneration. Retrieved October 29, 2019 from: https://www.macularsociety.org/sites/default/files/resource/Macular%20Society%20Factsheet%20-%20Myopic%20Macular%20Degeneration%202017%20-%20ACCESS.pdf
4 Flitcroft, D. (2012). The complex interactions of retinal, optical and environmental factors in myopia aetiology. Progress in Retinal and Eye Research. 31(6): 622-660.
5 The Impact of Myopia and High Myopia. Report of the Joint World Health Organization-Brien Holden Vision Institute Global Scientific Meeting on Myopia. University of New South Wales, Sydney, Australia. 16-18 March 2015.
6 Chamberlain P et al. A 3-year Randomized Clinical Trial of MiSight® Lenses for Myopia Control. Optom Vis Sci 2019; 96:556-567.
7 In the United States, MiSight® (omafilcon A) daily wear single use Soft Contact Lenses are indicated for the correction of  myopic ametropia and for slowing the progression of myopia in children with non-diseased eyes, who at the initiation of treatment are 8-12 years of age and have a refraction of -0.75  to -4.00 diopters (spherical equivalent) with ≤ 0.75 diopters of astigmatism. The lens is to be discarded after each removal.
8 When compared to the children in the control group wearing a single vision 1-day contact lens over a 3-year period.