IAPB, with support from Bayer, is back with an online photo competition with the theme "Stronger Together" ending on World Sight Day (13 October 2016).
Prizes include a cash prize and a DSLR camera! Find out more at http://photocomp.iapb.org
(Do use the hashtag #StrongerTogether)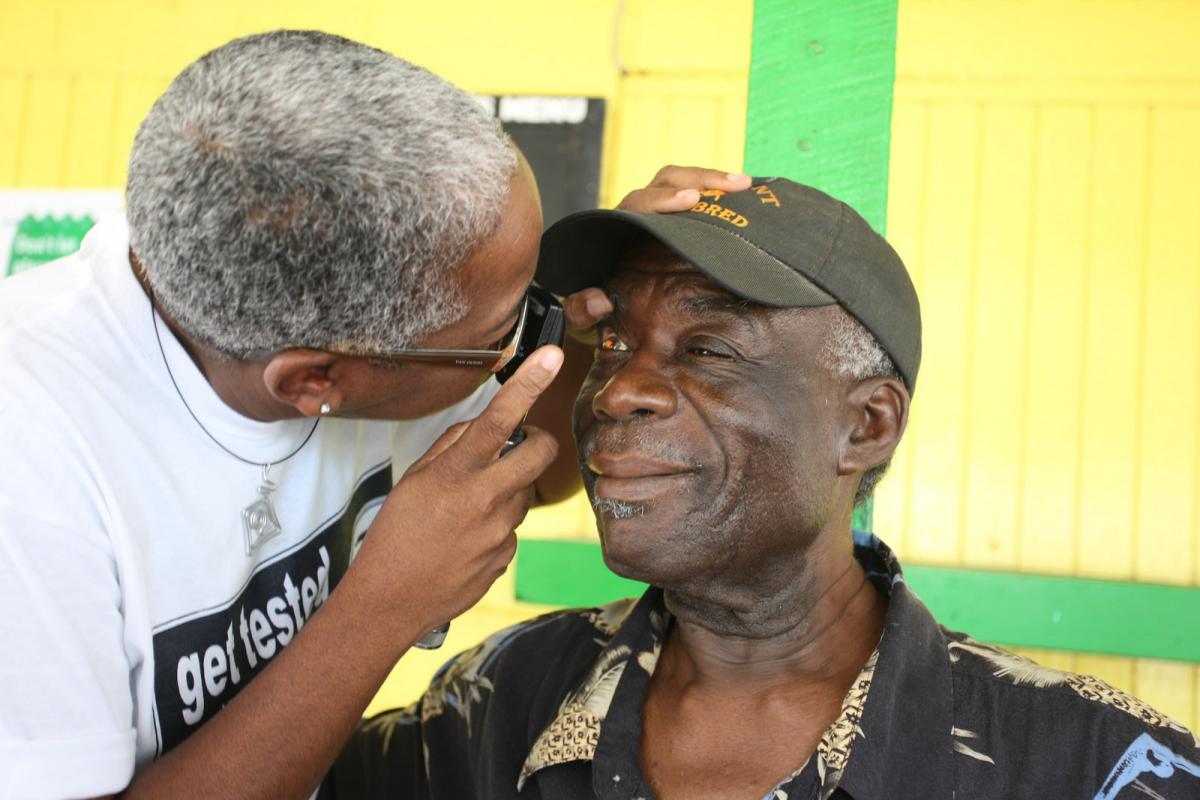 Immediate release: After the immense success of our photo competition last year, the International Agency for the Prevention of Blindness (IAPB) again invites amateur and professional photographers around the world to join us in celebrating the diversity of stakeholders and patients we reach. This year, the international Photography Competition will run with the theme, 'Stronger Together'.
With support from Bayer Health Care, the photo competition will draw attention to groups of people who engage with eye care: patients and their families, but also ophthalmologists, optometrists, ophthalmic nurses and donors. With the theme, 'Stronger Together', IAPB encourages you to share images that highlight our impact and the strength of our partnerships. The eye health sector encompasses a wide circle: the diabetic community, the irreparably blind, vulnerable groups, including those with other disabilities. Our diversity makes us strong.
World Sight Day (13 October 2016) is an international day of awareness about avoidable blindness and its prevention, and is an important advocacy and communications opportunity for the eye health community. It is a great time to engage with a wider audience – a patient's family, those who seldom get an eye exam, diabetics – and showcase why eye health needs everybody's attention.
Participation in the competition is open worldwide – upload a photo that best exemplifies "stronger together", give it a title or caption, clearly note your name, profession and contact details on the competition micro-site, http://photocomp.iapb.org
The submissions on the micro-site can then be shared on Facebook and Twitter to allow others to like/share them for votes (do use hashtag #StrongerTogether). Submissions will be open for public voting on IAPB's social pages, and the pictures with the most votes will be shortlisted regularly by IAPB staff. The competition will be open till 13 October 2016 – World Sight Day, after which we will pick two winners and 5 runners-up each from the short list. Winners will be announced at the IAPB 10th General Assembly in Durban, South Africa (27-30 October 2016).
The Amateur prize will be a great, professional camera: the Nikon D3300 camera. The professional prize this year will be a cash prize of USD 1000. The winners and Runners-up will be included in a photo display at IAPB's 10th General Assembly in Durban, South Africa in October 2016.
Photo submissions that showcase the theme "Stronger Together" can also be tagged with a number of sub-themes, especially on Facebook or Flickr.
"The story of eye care's success, is the story of collaboration and working together", notes Joanna Conlon, Director of Development. "Doctors, nurses, patients and their families, including those with conditions like diabetes–we hope your photo submissions will show us the strength of our partnerships."
"We are delighted to partner with IAPB again for World Sight Day, and support the photo competition, reflecting the theme 'Stronger Together'" said Dr Rafiq Hasan, Head of Ophthalmology, Bayer. "This collaboration reinforces our commitment to the eye care community. We do hope this initiative will help raise awareness of unmet need in eye health."
For more information do visit the micro-site: http://photocomp.iapb.org
---
Notes to Editors:
About IAPB
The International Agency for the Prevention of Blindness (IAPB) is the coordinating membership organisation leading international efforts in blindness prevention activities. IAPB's mission is to eliminate the main causes of avoidable blindness and visual impairment by bringing together governments and non-governmental agencies to facilitate the planning, development and implementation of sustainable national eye care programmes. Please visit: www.iapb.org
Bayer
The Bayer Group is a global enterprise with core competencies in the fields of health care, agriculture and high-tech materials. Bayer HealthCare, a subgroup of Bayer AG with annual sales of EUR 18.9 billion (2013), is one of the world's leading, innovative companies in the healthcare and medical products industry and is based in Leverkusen, Germany. The company combines the global activities of the Animal Health, Consumer Care, Medical Care and Pharmaceuticals divisions. Bayer HealthCare's aim is to discover, develop, manufacture and market products that will improve human and animal health worldwide. Bayer HealthCare has a global workforce of 56,000 employees (Dec 31, 2013) and is represented in more than 100 countries. More information is available at http://www.healthcare.bayer.com.
World Sight Day
World Sight Day (WSD) is an annual day of awareness held on the second Thursday of October, to focus global attention on blindness and vision impairment. This year it is on 13 October 2016. This year too, the theme is 'Universal Eye Health', and the 'Call to Action' is "Stronger Together". www.iapb.org/wsd16 #StrongerTogether.
Global Facts
About 285 million people are visually impaired worldwide: 39 million are blind and 246 million have low vision (severe or moderate visual impairment)
Preventable causes are as high as 80% of the total global visual impairment burden
About 90% of the world's visually impaired people live in developing countries.
Media contact
Tejah Balantrapu
Communications Manager, tejahb@iapb.org. Phone: +91 40 44334160
---
Eye care in Antigua by Johnny Jno Baptiste / CC BY 4.0 SA