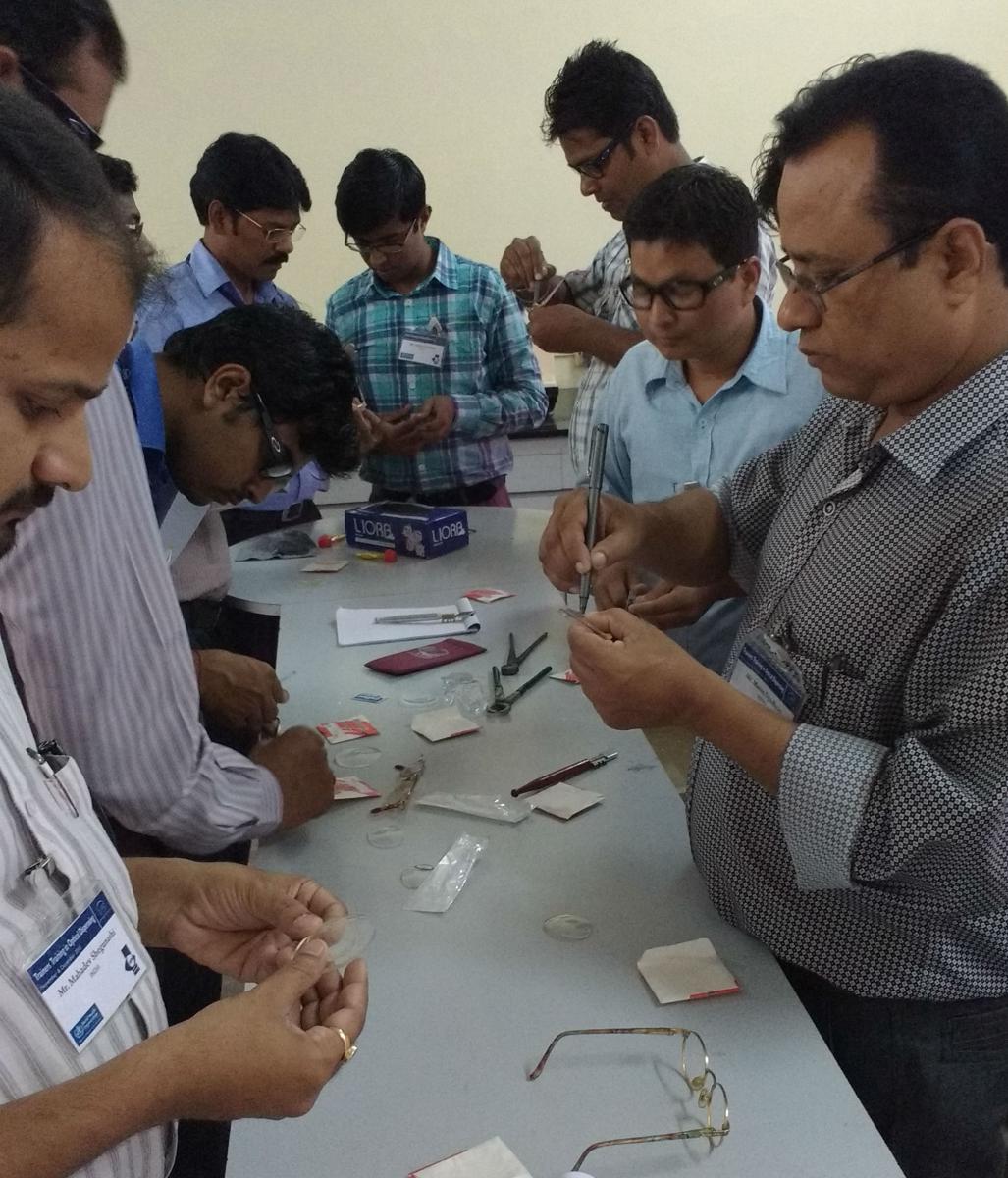 With the support from WHO- SEAR the IAPB SEA conducted a Trainer Training in Optical Dispensing Course at L V Prasad Eye Institute, Bausch and Lomb School of optometry in GPR Campus, Kismatpur, Hyderabad. This was a 10-day course for practising Optometrists or Ophthalmic assistants or Optical Dispensing personnel from India, Nepal, Bangladesh and Sri Lanka.
Uncorrected Refractive Error (URE) is a leading cause of vision impairment globally. It is true that many of these vision-impaired people living in developing countries do not have access to refraction and optical dispensing services. Although there is no data available, it is suspected that even among those who access such services, most do not get good-quality, scientific optical dispensing services due to lack of appropriately trained personnel in optical dispensing. The purpose of this training course was to develop 'Trainers' who could return and train optical dispensing personnel in their respective countries in good-quality optical dispensing. (You can download the report here).
In this first run, as a pilot, we invited participants from four South East Asian countries. The impact of their training will be assessed after six months, and if found useful, we will reach out to other remaining countries of the region in the coming years.