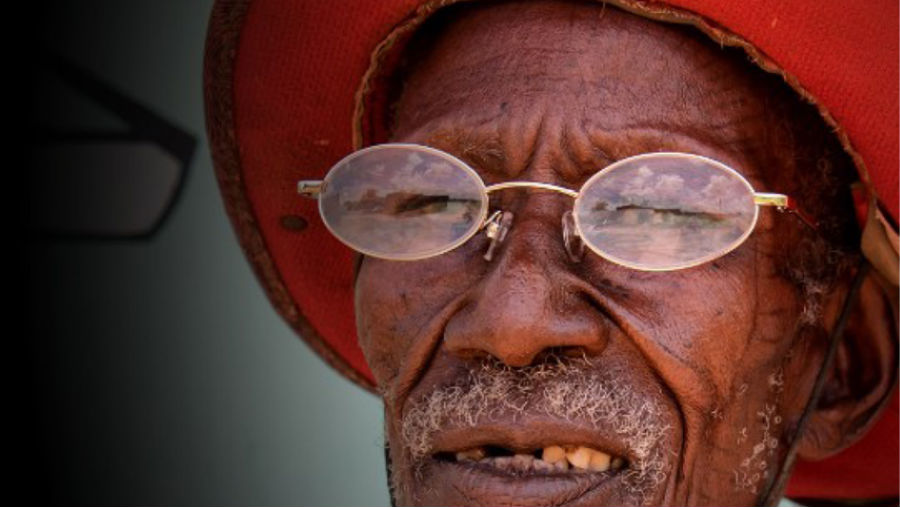 Vision Aid Overseas is looking for a Country Director for its Zambia programme.
The role of the Country Director is to develop and lead the Vision Aid Overseas' Zambia programme to support their mission of enabling people living in poverty to access affordable glasses and eye care. The Country Director for Zambia will be responsible for planning, implementing and managing the Vision Aid Overseas' programme in Zambia to meet the objectives of accessible, comprehensive, quality eye care for all. The Country Director will lead on developing a strategic plan for Vision Aid Overseas' programmes in Zambia, providing the leadership and management of the country programme. Reporting to the Director of Programmes based in the UK, they will be responsible for supporting the strategic objectives of the organisation in Zambia.
Key Areas
VAO Strategic leadership
Lead on the development and implementation of a 3-5 year strategic plan for Vision Aid Overseas' work in Zambia that clearly contributes to the Government's Eye Health Strategy, building on VAO's expertise in the area of Uncorrected Refractive Error (URE) and closely aligned to our Theory of Change.
Develop new networks and partnerships with a view for potential collaboration and joint programming where desirable.
Working with the Fundraising and Communications Team, develop strong programme proposals for funding.
Develop and take forward opportunities for in-country fundraising.
Building and maintaining relationships with current and potential donors.
Programme Planning and Management
Manage (including the setting of tasks, priorities and monitoring), the Vision Aid Overseas Programme in Zambia.
Maintain the Monitoring and Evaluation (M&E) schedule including the collection, analysis, and reporting both quantitative and qualitative data from the programme.
Grant management, including accurate, well-written reporting.
Setting short and long-term targets.
Regularly review the risk register and report concerns to the Head office.
Administration, HR and Finance
Undertake all necessary regulatory work for VAO as an INGO operating in Zambia (MOUs; registration requirements etc)
Ensure all VAO policies (safeguarding etc) are understood and adhered to and adapted to Zambia in respect of Staff, Volunteers, disseminated/shared with partners etc.
Line management of a small team of staff, including all HR processes, policy compliance, payroll.
Development and management of programme budgets, often with multiple grants.
Regular and accurate financial management, using sound accounting practices.
Volunteer Management
Make arrangements for volunteer assignments including arranging transport, accommodation, schedule planning, budgeting, and reporting.
Give a safety and security briefing for each new team upon arrival and be the primary point of contact during volunteer assignments.
Coordination and Communication
Regular skype meetings with international team.
Quarterly reports, as well as grant specific reporting.
Supporting the International staff on visits, including logistical arrangements, scheduling meetings etc.
Liaise with other UK based staff, including Fundraising and Communications team, Volunteer Coordinator, Finance team and the Director of Training and Education.
Advocacy
To maintain a strong relationship with the National Eye Care Committee and attend national and some regional IAPB workshops.
Attending key meetings with stakeholders including with Donors with representation in Zambia.
Location: Lusaka, Zambia
Reports to: Director of Programmes (in the UK)
Salary: Competitive salary commensurate with experience
Contract terms: Full time, initially for 12 months with strong likelihood of extension
Leave: 36 days holiday per annum including public holidays
Closing date: 17:00 BST Monday 23rd September
Travel requirements: Extensive domestic travel with some international travel required
How to Apply
To apply, please send a cover letter (no more than 2 sides of A4), an up to date CV (no more than 6 pages) and details of your current salary and salary expectations to Anne Buglass, International Programme Director at Recruitment@visionaidoverseas.org. Your cover letter should explain your motivation for applying for the job and how you meet the requirements specified in the Job Description.
Please note, only applicants who have the legal right to live and work in Zambia will be considered.
See detailed Job Description below.