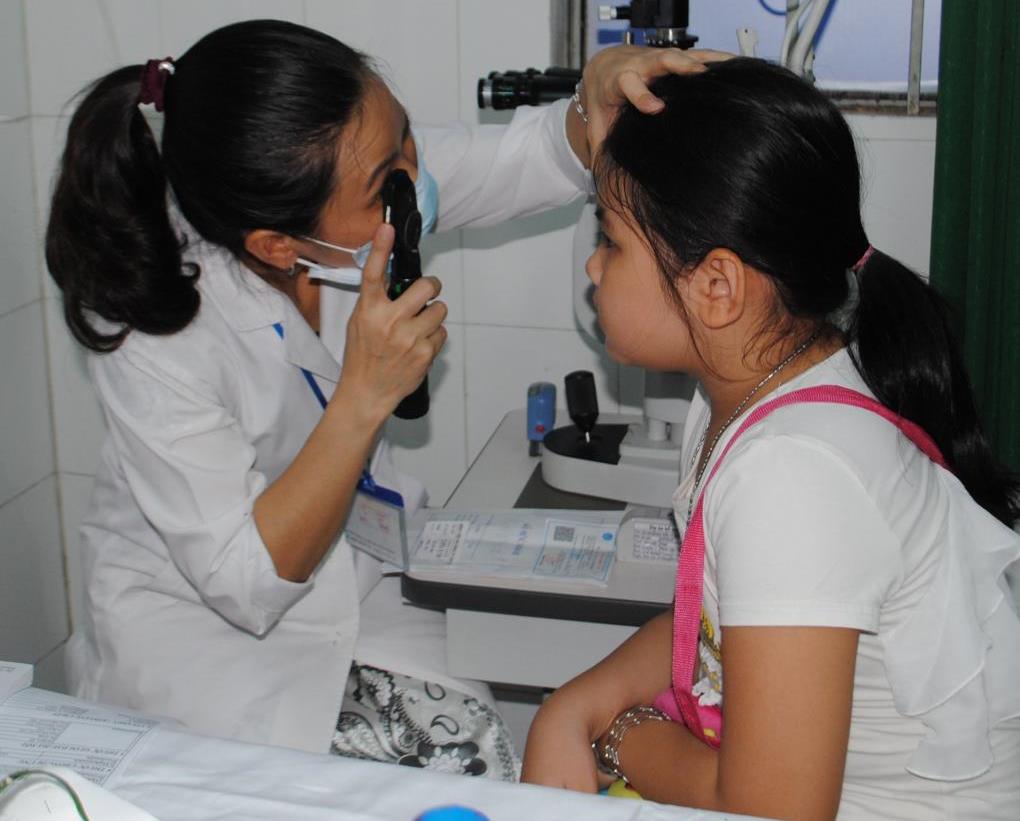 A Rapid Assessment of Avoidable Blindness (RAAB) survey conducted in Vietnam has found the prevalence of cataract blindness in people aged over 50 years has reduced since the first survey in 2000 and the number of surgeries has increased significantly. Download the English version of the final report.
While the reduction in prevalence is good news, Vietnam's cataract backlog remains a major problem. The increase in surgical volumes has not been enough to compensate for the rapid increase of people at risk of cataract as people in Vietnam age and live longer, survey leaders reported.
The RAAB survey was conducted in 2015 and was a collaborative effort led by Vietnam's Ministry of Health and Vietnam's National Institute of Ophthalmology in Hanoi. Funding and support for the survey was provided by the World Health Organisation, IAPB, Australian Aid, the Fred Hollows Foundation, Christian Blind Mission, Eye Care Foundation, Orbis International, Helen Keller International and Brien Holden Vision Institute.
The principal cause of blindness has not changed since 2000; untreated cataract is by far the main cause of avoidable blindness and low vision in Vietnam. The report recommended that the volume of cataract surgeries need to be substantially increased, visual outcomes need to be improved, and costs must be reduced.
The survey found that across Vietnam, spectacle coverage is very low. The report noted that the supply of glasses to improve vision is one of the most cost-effective interventions available and that optical services in Vietnam should be strengthened.
Women in Vietnam have significantly more blindness than men, the survey found. With longer life expectancy, more women are at risk of developing cataract.
A large variation in the availability and use of eye care services between provinces and an imbalance in the distribution of eye care workers and services is also impacting access. Provisions and programmes for cataract surgery for poor people and people in remote areas should be developed.
For more information download the full report.
Photo Credits: Tran Manh Chu from Cantho Centre for Health Information and Education for the #StrongerTogether Photo Competition