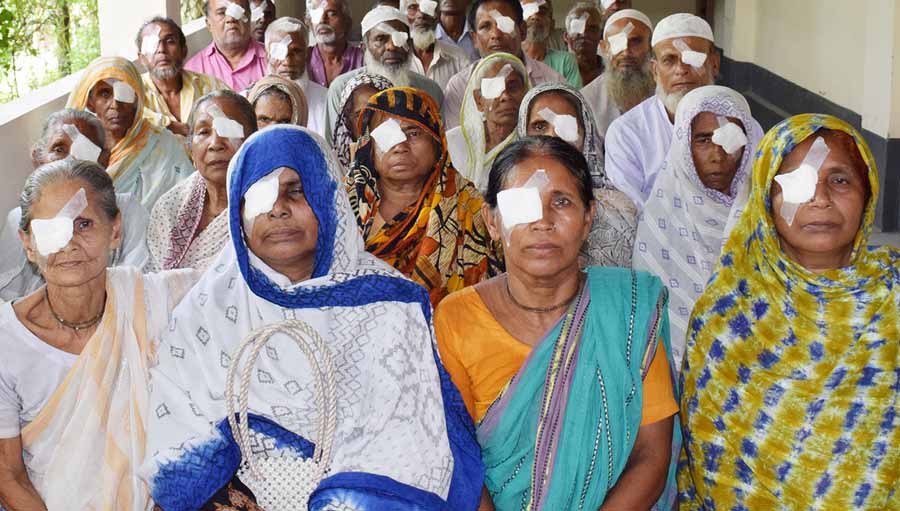 L V Prasad Eye Institute is organising a closed-group workshop with the World Health Organization (WHO) on patient safety and improved treatment outcomes. The workshop will be on 13 September and will feed into the session on the same topic at the Council. If you have not done it yet, do register to attend the IAPB Council here. (IAPB Work group members can check with their Work Group chairs if this workshop clashes with scheduled meetings).
According to the WHO "patient safety is the absence of preventable harm to a patient during the process of health care and reduction of risk of unnecessary harm associated with health care to an acceptable minimum. An acceptable minimum refers to the collective notions of given current knowledge, resources available and the context in which care was delivered weighed against the risk of non-treatment or other treatment".
Patient safety has been put on the high-level political agenda of governments and ministries of health. The reasons were in the realization that the success in the improved access to health care in not only in the numbers of patients seen and treated but also in the quality of treatment outcomes.
Hence a meeting is convened on 13thSeptember 2018 at L V Prasad Eye Institute along with WHO to initiate a review of evidence, available tools and resources and identification of the gaps and missing resources to be developed in order to enhance professional growth of eye care providers, operations of eye care facilities, and policy development aiming at increased patient safety and treatment outcomes related to outpatient services, inpatient services and surgical services. Format of the workshop would be more of group work, including presentations and discussions related to group work.
Interested organizations working in this area and who wish to contribute as well as learn could register using the form below.
Who is this event for?
Ophthalmologists or Optometrists working for IAPB Member organisations in patient safety and patient outcomes.
Expected participants: 40 only
Organizations are also encouraged to share their tools and resources related to patient safety and treatment outcomes in group of their partner hospitals and institutes.
Photo credit: Mahmudul Islam Duke; Bangladesh. Patients after cataract surgery