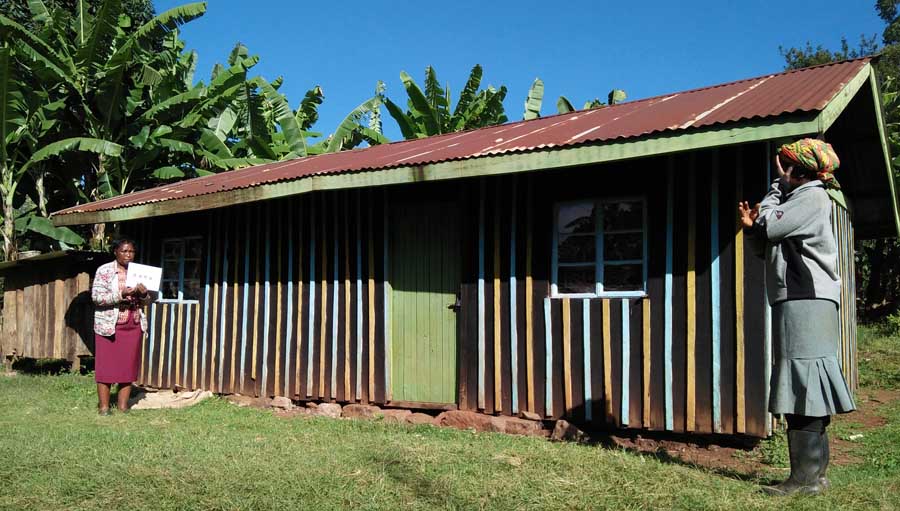 The use of eye care services is uneven and is influenced by interdependent factors that include availability, affordability and accessibility of services. There are various barriers to accessing services including gender. 55% of the world's visually impaired are women. This article will highlight gender issues that affect women's access to eye health and share Operation Eyesights' (OE) experience in bridging the gender gap.
Biologically, women tend to live longer than men hence are likely to get age-related eye diseases such as cataract, glaucoma and age-related macular degeneration. Other factors affecting women' eye health includes gender norms, division of labour, low literacy levels, low economic status and lack of representation at decision making levels.
Operation Eyesight's mission is to prevent avoidable blindness and restore sight. In collaboration with Kirinyaga County in Kenya, OE implemented a County Hospital-Based Community Eye Health Project (HBCEHP).
Gender Integration
The HBCEHP model integrated gender and sought to improve access to eye care services for all community members without leaving anyone behind. The model proactively sought to train female Community Health Volunteers (CHVs) in conducting door to door surveys where they screened and identified community members with visual impairment. Those identified were referred for treatment. More than half of the CHVs were women.
By constructing fully functional eye units, the project addressed barriers related to travel costs and distance in accessing eye health care services. Further, the County Ministry of Health (MoH) waived cataract surgical fees to encourage uptake of eye care services by the community. This ensured that women and vulnerable community members could access services. There was also free transport for the elderly and people with disabilities. More than half of the people receiving treatment were women.
Health education led to increased knowledge on eye health empowering community members (60% female) to take care of their own eye health and that of their family members. The project trained two female ophthalmic workers, and this increased the gender balance among ophthalmic workers at the health facilities to three females and five males.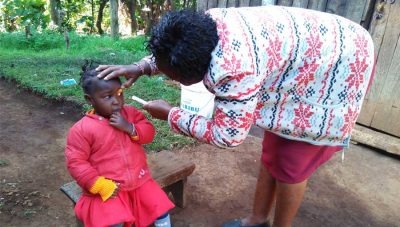 Through school screening, the programme brought eye care services to both boys and girls, ensuring that girls were not being left behind. The project conducted outreaches in the communities which reduced the distance and cost of transport for women and girls. Outreaches were organized at an appropriate time to ensure optimal attendance. Conducting health education in the existing social groups such as microfinance groups ensured that services were convenient for women.
Through school screening, the programme brought eye care services to both boys and girls, ensuring that girls were not being left behind.
By bringing eye care services to the doorstep of the community, the project not only ensured increased access to services for all community members but also ensured women and girls are not left out by removing fundamental barriers to their access.
Author: Caroline Ikumu, Ikumu@operationeyesight.com, Programme Coordinator