In 1976, India launched the National Programme for Control of Blindness.[1] However, decades later, it is still home to the world's largest number of people who suffer from blindness,[2] with higher prevalence in women compared to men. This can be attributed in part to lack of access and lack of awareness around eye health education and services.[3],[4]
To address the problem, Canadian-based Operation Eyesight, with support from Seeing is Believing, implemented our unique Vision Centre–Based Community Eye Health project model in 2018. Working with three partner hospitals in four project locations across two states of India, the model was designed to promote health-seeking behaviour in our target communities. Through the model, we established vision centres as an interface between the target communities and our partner hospitals, to provide underserved and marginalised communities with access to quality and affordable eye care on a sustainable basis.
To ensure this is done effectively, we used a two-pronged approach by involving local communities in the project implementation (and monitoring) and in employing Behaviour Change Communication (BCC) tools and techniques.
At the planning stage, our Participatory Approach to Community Eye Health (PACEH) engages community members by assessing availability and access to eye care services, preferred eye health providers, level of awareness on eye diseases, number of people who are visually impaired in the villages, etc. Progress on these indicators is measured periodically using the PACEH at various stages of the project cycle.
Through a structured Knowledge, Attitude and Practice (KAP) tool and the findings of PACEH, the appropriate BCC strategy was designed and developed. Our trained project staff, female community health workers (CHWs), conducted extensive health education sessions on eye health and primary health and identified and counselled people with vision problems. Reading glasses were also used in group exercises and one-to-one sessions to educate and demonstrate the problem and simplicity of the solution. During the project period, a total of 43,450 people benefited from the health education sessions, of whom 60 per cent were women.
Throughout the process, we learned to keep the sessions brief and enjoyable to maintain interest in the topic. We ensured two-way communication and understanding, and we prioritized the needs of the participants by planning around their availability and by respecting their local cultural and gender norms.
The impact of the project is evident. Vision centres were successfully established based on the needs of the communities we engaged. Knowledge of eye care (as measured by the KAP tool) increased significantly (more than 90 per cent over baseline) and the number of people accessing eye care services in vision centres increased in the project areas. Traffic to the out-patient department more than doubled, with 55 per cent of women accessing eye care services, as compared to less than 40 per cent during the initial project period. Comprehensive eye examinations were given to 13,273 people and 4,295 pairs of spectacles were dispensed. Sight was restored for 1,236 people from marginalized communities in the project area. Without the intervention of this project, these participants would have been left behind without the knowledge to pursue the eye care services they greatly needed.
Authors:
Kashinath Bhoosnurmath VP, International Programmes, Operation Eyesight Universal, bhoosnurmathk@operationeyesight.com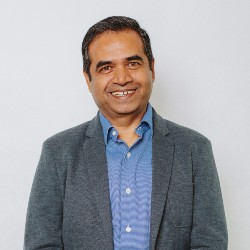 Dr. Harish Kumar, Programme Manager – South Asia, Operation Eyesight Universal, kumarh@operationeyesight.com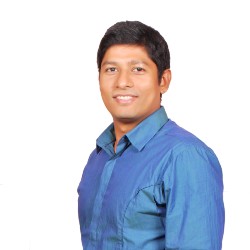 [1] Park K.  Park's Textbook of Preventive and Social medicine. 20th ed. Jabalpur:Banarsidas Bhanot Publishers; 2009. Health programme in India; p. 375.
[2] Kounteya Sinha. (2007, Oct 11th). India has largest blind population. The Times of India. Retrieved from https://timesofindia.indiatimes.com/india/India-has-largest-blind-population/articleshow/2447603.cms
[3] Laxman, M. G. B. (2014). Study of assessment of cataract awareness in rural population in India. Indian Journal of Basic and Applied Medical Research, 4(1), 307-314.
[4] Barman, D., Mishra, M. How does eye care seeking behaviour change with increasing age and visual impairment? Intersectional analysis of older adults in the Indian Sundarbans. BMC Geriatr 20, 71 (2020). https://doi.org/10.1186/s12877-020-1438-y