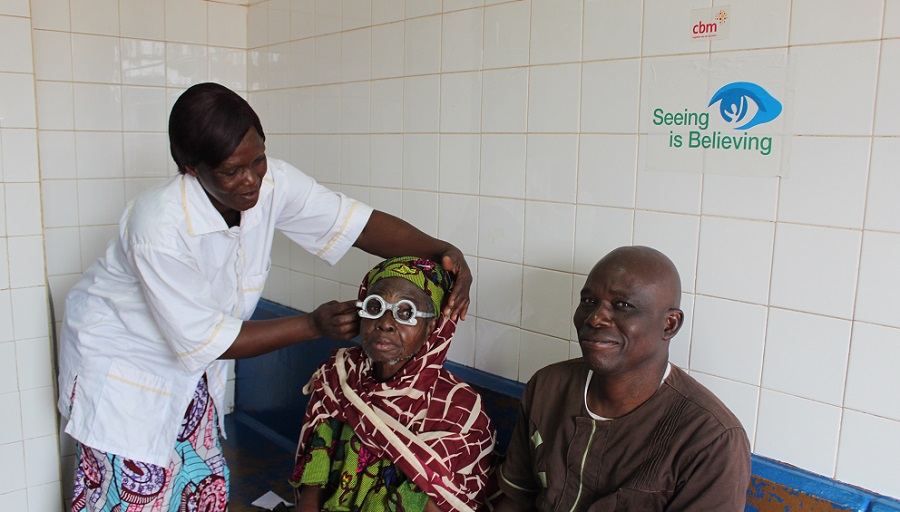 Initiatives to promote access to eye care for vulnerable people are important to reduce blindness worldwide. This includes the availability of quality care and community awareness on eye health issues. This is what the Seeing is Believing project in Côte d'Ivoire has been working on. Indeed before the onset of this programme no regional hospitals offered cataract surgeries. Most cataract surgeries in the country were done through surgical outreaches by nongovernmental teams, in the private sector at very high cost, and in one tertiary hospital in the capital; however overall, outputs were low. With the Seeing is Believing project, surgical services were set up in four regional hospitals across the country; this included training, provision of equipment and consumables and awareness raising activities in communities around eye care issues.
In addition to addressing the availability of care, the question of the user costs of surgery is also a major challenge. This is why, as part of the project, a resource centre has been set up in COMB Dabou. The objective of this resource centre is to guarantee the availability of quality consumables for cataract surgeries at a lower cost. The resource centre is one of the project's major success stories- it is used by the project's partner hospitals and other health centres.
Despite this, the costs are still inaccessible for some patients. Therefore, pending the outcome of advocacy actions for a substantial reduction in the fees and other costs of surgery, a subsidy system has been put in place. Thanks to the Red Cross volunteers, the most vulnerable patients have been identified to benefit from surgery at reduced costs. Alongside this, CBM is advocating for reduced costs of surgery with the Ministry of Health, including a review of the different pre and post-operative costs related to surgery.
Addressing the financing of cataract surgery requires a combination of efforts to ensure that as many people as possible have access to affordable care.

Author: Christian Aka, Programme Manager, CBM Côte d'Ivoire