Sightsavers eye care project in Zambia, supported by Seeing is Believing, began in July 2009 to offer comprehensive eye care services in six districts of Lusaka and the Southern provinces. The project has developed a strong working relationship with the Government which will help to sustain the gains of the project going forward.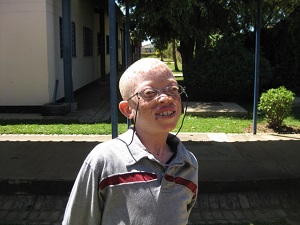 In its first three years of implementation the project struggled to meet its output targets and availability of trained human resources to undertake surgeries was a challenge. The provincial Ophthalmologists, based in Livingstone, were tasked with visiting the districts and conducting surgeries. However, this was not always possible due to their heavy workloads and conflicting responsibilities. To overcome this challenge the project team recruited surgeons from outside the province to conduct surgeries.
Sightsavers undertook several meetings with the Permanent Secretary in the Ministry of Health (MOH) to ensure the continued available of human resources for the project. Sightsavers Chair of Trustees, Lord Nigel Crisp, introduced our Country Director to the Permanent Secretary at a high level meeting in Lusaka which helped to develop the relationship. The team made use of this opportunity to stress the urgency of Ministry support and continued to advocate with Government officials so that community members were screened and those on the waiting list received surgery.
The team also engaged the office of the National Eye Health Coordinator (NEHC) in lobbying for institutions such as University Teaching Hospital (UTH) to make available its pool of Ophthalmologists to benefit those in need of eye health services.
The project team received a favourable response from the office of the Permanent Secretary and the UTH and several planning meetings were held with the district teams to develop a system to ensure that available personnel could maximise their time in the field. These planning meetings discussed phasing of activities to ensure that output targets were met and adequate resourcing was available.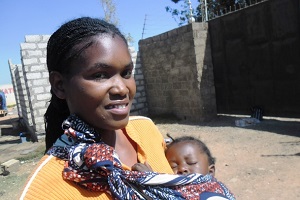 In order to increase the number of people being screened the team also engaged another government institution, Chainama College of Health Sciences, to engage the support of its eye care teams in screening and refractions. This was a successful strategy and resulted in an increase in the numbers of people screened, refracted, and spectacles dispensed.
In conclusion, the success of the Seeing is Believing project in Zambia has been built on recognition of the importance to harness the different opportunities that various stakeholders bring to the table. In an environment where human, financial, and other resources are generally in short supply, collaboration is key to success. The project team worked tirelessly to develop strong relationships with Government institutions and advocate for additional resources.
Amy Clark