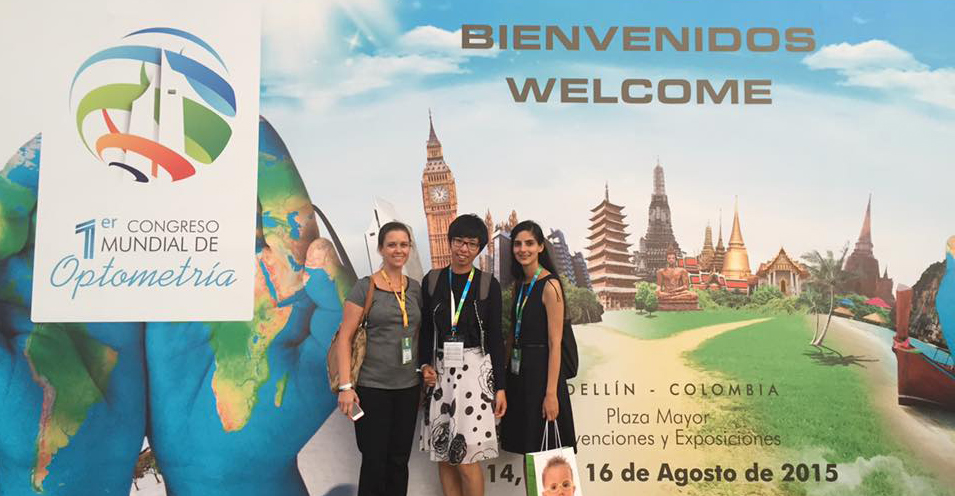 For optometrists around the world, 14 – 16 August 2015 were a few days that made us feel like we could take over the world (I exaggerate not)! There were over 3,000 delegates present at the first World Congress of Optometry held in 'the city of eternal spring'–Medellin, Colombia. The congress was held in partnership with Federación Colombiana de Optómetras (FEDOPTO) and the World Council of Optometry (WCO) and it was filled with nearly 200 academic lectures and workshops.
Given my background in public health optometry I was very keen to attend the public health sessions, however, the congress also gave me an opportunity to catch-up on those much needed COPE/CET hours I needed. (I can now tick off Gonioscopy from my list, thanks to the wonderful teachers from the New England College of Optometry, Dr. Bina Patel and Dr. Meng Meng Xu).
It would not be complete to talk about #WCO2015 without mentioning the fitting tribute that was made to Professor Brien Holden at the opening ceremony by Professor Kovin Naidoo. The emotional tribute had delegates from all across the globe wiping their tears in the moment of silence held to acknowledge the contribution Brien made to all aspects of optometry, both clinical and humanitarian.
I was fortunate to have held a two-hour workshop on 'The role of Optometrists in the prevention of blindness: a public health approach.' It was attended by participants from Mexico, Colombia, Nigeria, Nepal, Eritrea, South Africa and USA. The workshop generated a lot of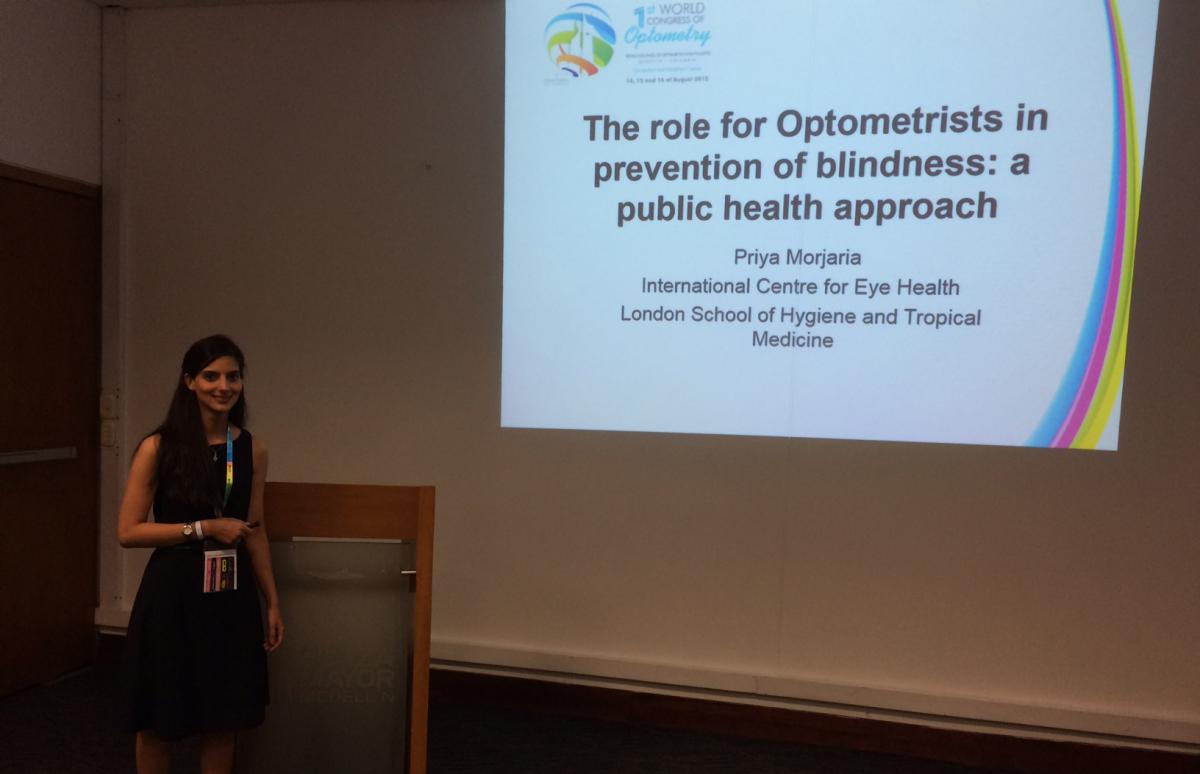 discussion on the varied role of optometrists as primary care providers in different settings, what it means to incorporate evidence based public health optometry in routine practice and, most importantly, how to create support for public health activities by optometrists in their own settings. The workshop was appropriately followed by a session on the 'Universal eye health: a global action plan 2014-2019' by Dr. Ivo Kocur from the WHO, where it became clear that optometrists are a part of this plan as practitioners who are specialised in what we do and no matter what setting we practice in, we have a role.
The conference ended with a WCO member's meeting where the 'Medellin Declaration' was presented. The Declaration was a result of the Presidential Forum, a global platform where presidents of national associations of optometry, deans of schools of optometry, leaders from the optical industry, research institutions, intergovernmental health agencies and relevant civil society organisations discussed the future of optometry. These discussions were drawn up by Dr. Luigi Bilotto and Mr. Hasan Minto as the declaration.
It was a congress that made optometrists and all those involved in any aspect of the training, research and creating of optometry schools, proud of their profession and their achievements. For me particularly, it gave me a moment to reflect upon my role as researcher and optometrist and how to continue combining the two to contribute to the area of public health. It was also fantastic to reconnect with friends and alumni from the International Centre of Eye Health and experience the Colombian way of celebrating the end of a very successful congress! It left us all inspired to continue in our professional development.