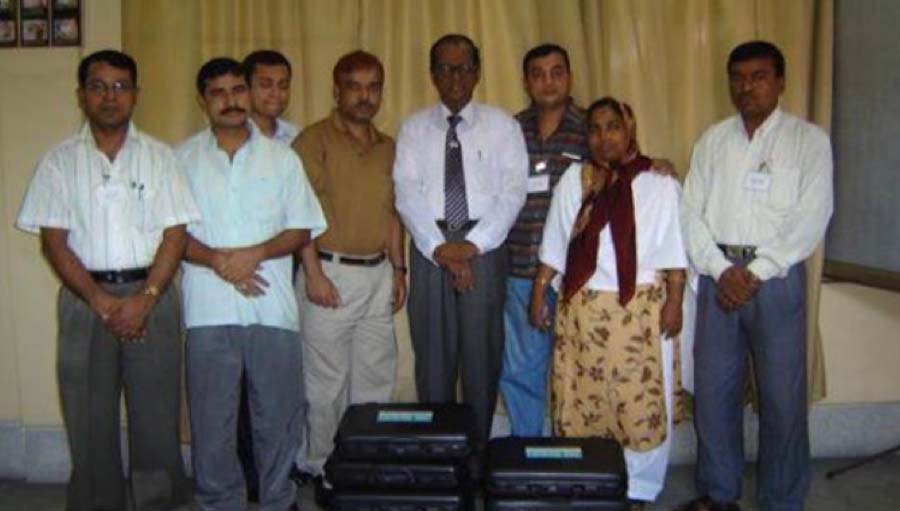 Primera Parte: "Voyages of Captain Cook of Madurai – (1996 – 2015)" https://www.iapb.org/news/noticias-boletin-trimestral-marzo-2020/
The sixth voyage was to Kingston Jamaica West Indies in April 2005, invited by Orbis International, USA, well known for their flying eye hospital. The participants were many countries of Caribbean Islands. The different organization involved in running the programme is shown in the slide given below. The first version of the instruments maintenance video tape produced by my team at Aravind was used there for the first time.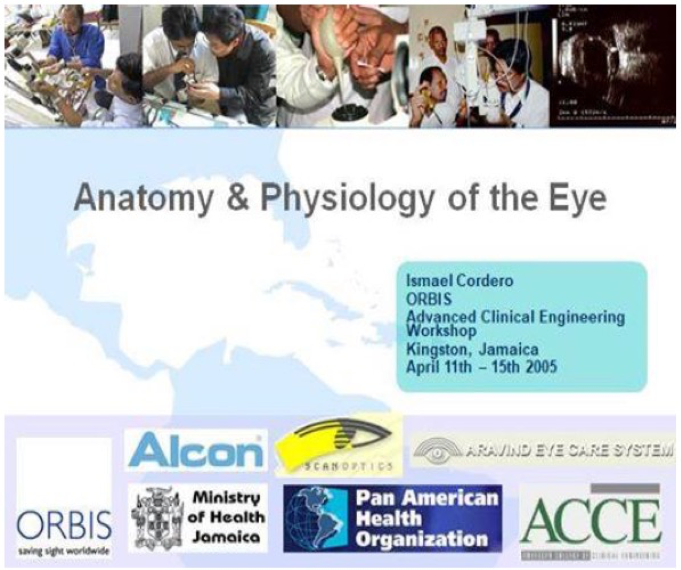 The seventh voyage was to Bangladesh to run a one-week program at Chittagong Eye Infirmary and training center in September 2005. Seven technicians from all over Bangladesh sponsored by BNSB (Bangladesh National Society for Blind) attended. Poornachandran and a technician already trained in Madurai were assisting me.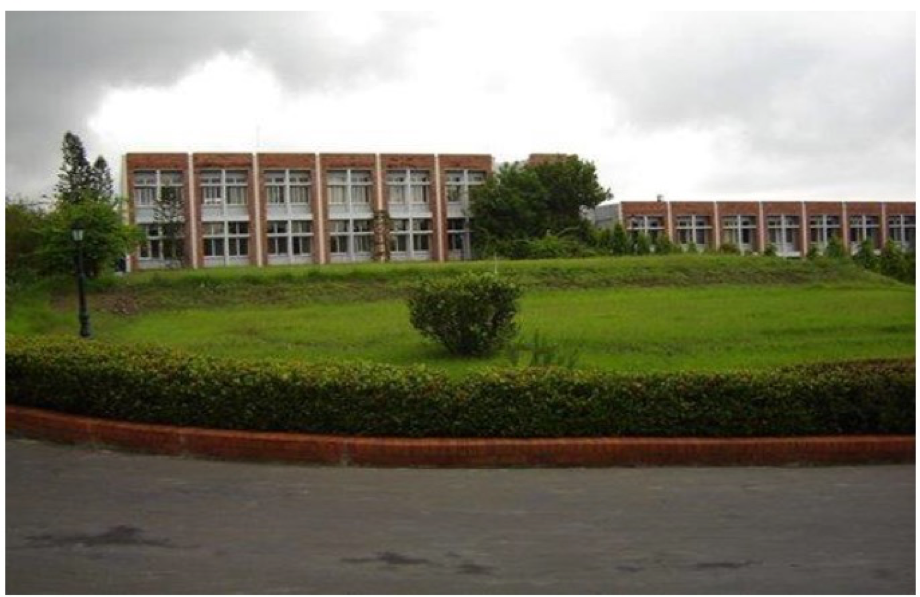 The eighth voyage was in Oct 2005 to Hanoi, Vietnam (second trip) to work with the team of local technicians trained by me. A second course there. Sponsored by CBM (then Chtistoffel Blinden Mission), Germany.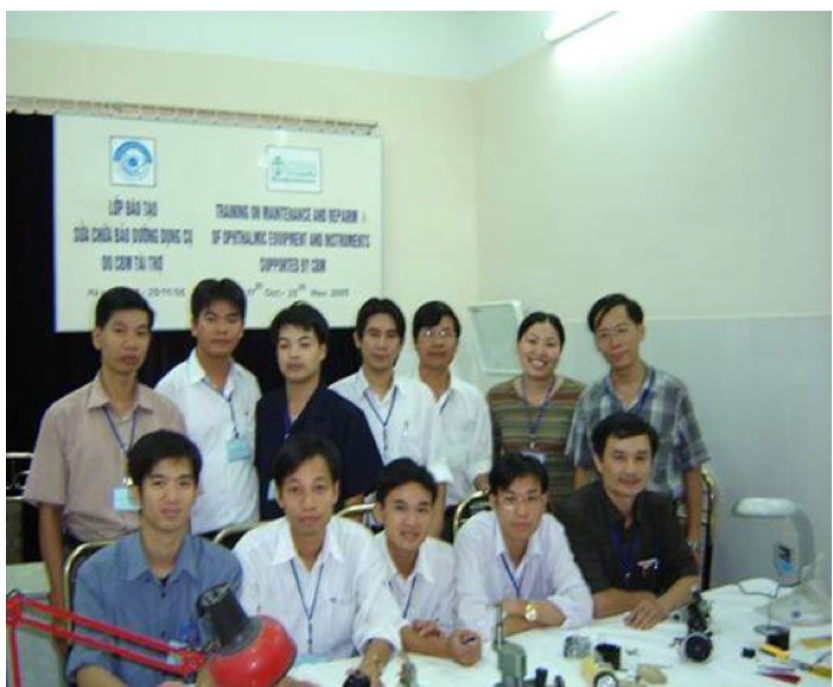 The ninth voyage was to London, UK. Within ten years (1997 – 2006) the courses had become well known and I was made a member of the technology working group of IAPB (International Agency for Prevention of Blindness) and was invited to participate in the meeting of that working group in London, England in June 2006. The voyage was sponsored by Sight Savers International, London. What interested me most was the meeting was in a building that was the London home of (Raja) Ram Mohan Rai, great social reformer of India, (you may use a hand magnifier to read the tablet in the picture).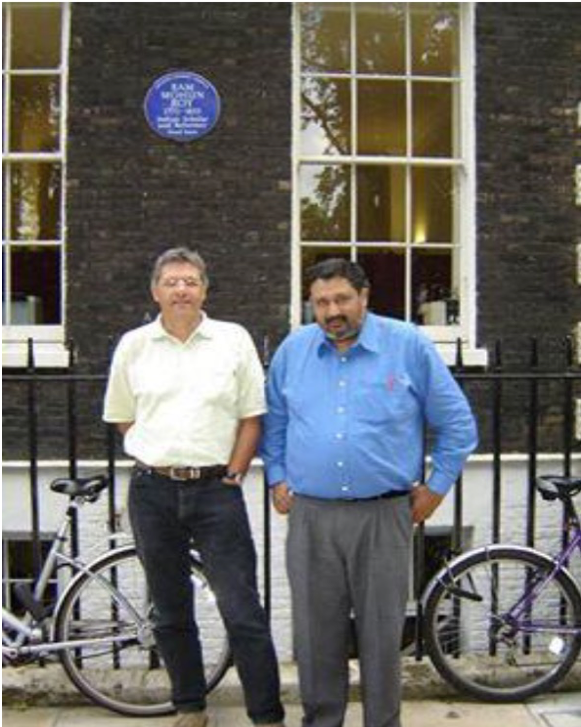 The tenth voyage was in July 2006 to Ethiopia and Uganda sponsored by Orbis International, a USA based organization involved in eye care work all over the world. The organization has a flying (air plane) eye hospital with full-fledged diagnostic and surgical facilities on board together with lecture hall and library facilities for training where ever the plane landed. My team was invited to join them for their work in a hospital in Addis Ababa in Ethiopia followed by a programme in a training centre in Kampala, Uganda. A picture of an ophthalmologist looking at a Slit lamp brought back to use during the course.
A memorable event for me during that voyage was I was allowed to travel in the cabin of the Orbis plane between Addis Ababa and Kampala a very rare experience of life time. Poornachandran was with me. While we were able to give hands on training and could bring back to working condition many instruments during the training at Addis Abba it was just a lecture demonstration type training at Uganda because of lack of proper communication. The hosts had collected more than 40 trainees for training by just two of us and two trainers of that country earlier trained by us in Madurai. A very satisfying news for us at Uganda was of the three technicians trained earlier by us in Madurai one had migrated to work in an Eye hospital in England. A pat on our back. As a country England may not send one for training in Madurai.