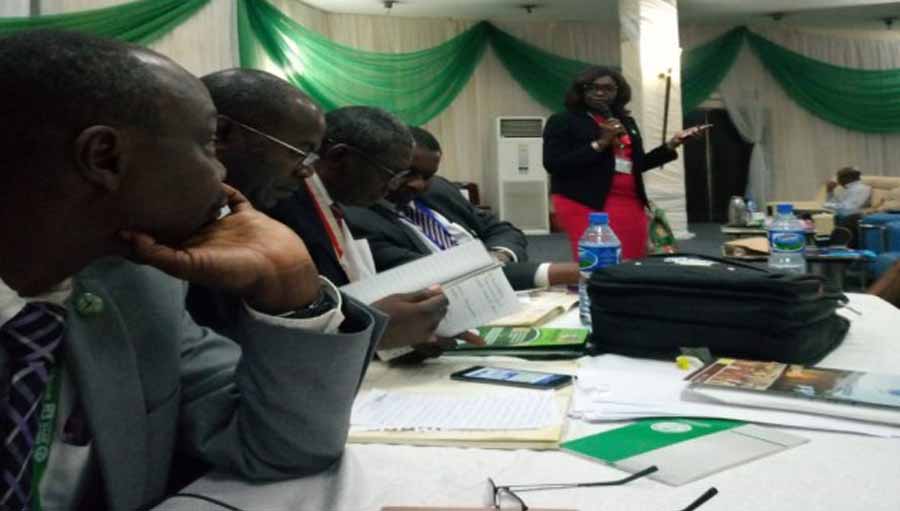 The 43rd Annual General Meeting and Scientific Conference looked beyond 2020 to push for a Nigeria where everyone has a right to 20/20 vision. The conference presented a crucial platform to share experiences, best practices and new innovations in eye care, with the aim of improving the delivery of eye care services in Nigeria. At the opening ceremony, Dr Osagie Ehanire pledged the commitment of the Federal Government to scale up the implementation of VISION 2020: Right to Sight to ensure universal access to healthy eyesight. The Minister of State for Health raised his concerns about the challenges in eye health in the country but disclosed that the government had procured modern machines for phaco-emulsification surgery for the National Eye Centre, Kaduna, and other tertiary hospitals
Dr Bade Ogundipe, OSN President, said the 'Vision 2020 Right to Sight' was to ensure that everyone had access to promotive, preventive, curative and rehabilitative eye healthcare at sufficient quality without suffering financial hardship. Ogundipe noted that the goal of the OSN was to attain a 'Nigeria where nobody goes needlessly blind'. It is worthy to note that the Gambian Eye Care program (GECP) demonstrated a decrease in the prevalence of blindness from 0.70% to 0.42% between 1986 and 1996. The prevalence in 1986 was similar to the global prevalence of blindness. Although the prevalence in 1996 was somewhat higher than the levels anticipated from sub-Saharan Africa after VISION 2020 (0.33%), this was achieved after only eleven (11) years of implementation.
The goals of VISION 2020 and the government's expressed commitment to meeting them are commendable. There has been a push to include eye health in the National Strategic Health Development Plan and significant progress has been made in this area with the process of developing a national eye health policy. However, beyond Vision 2020, there is need to strengthen eye care services via improving quality and equity of eye health services. It is critical for investments in eye health to be increased, and primary eye care should be included as part of the basic package of health services if we are to effectively tackle this challenge. It is essential that all Nigerians have access to good eye care, especially vulnerable populations and the elderly, if we are to become a nation with a healthy and productive people.