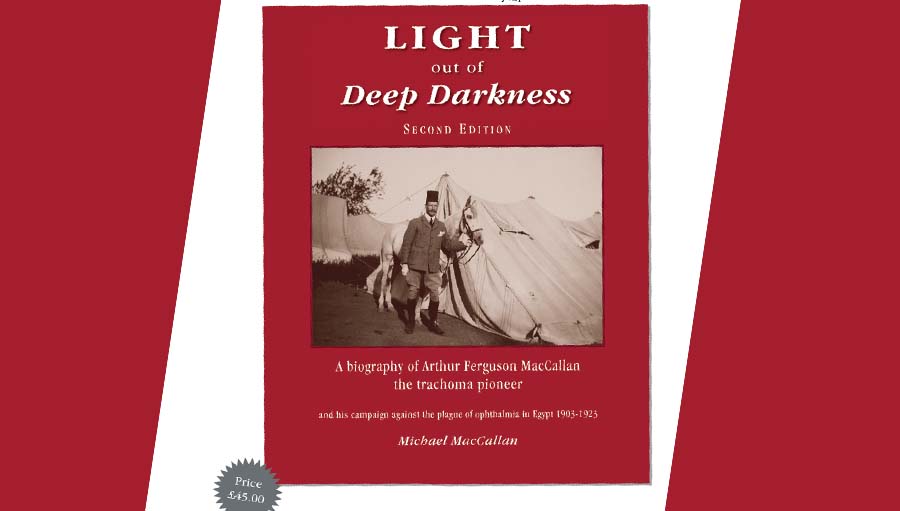 The second, and revised, edition of the Arthur Ferguson MacCallan, CBE, MD, FRCS biography, Light Out of Deep Darkness is now out. 
Arthur MacCallan was a world authority on trachoma. He had developed the "MacCallan Classification" in 1905, which went on to be adopted by the World Health Organization as its standard in 1952. In 2014, the International Coalition for Trachoma Control announced the ICTC MacCallan Medal to celebrate some of the outstanding achievements by the Trachoma community.
Set against the backdrop of political unrest, world war, and the rapidly changing relationship between Britain and Egypt during the momentous years of the early 1900s, Arthur's grandson Michael MacCallan tells his fascinating story, brought to life through original letters, documents, colourful anecdotes and over 160 photographs. The book includes a foreword by Prof Hugh R Taylor.