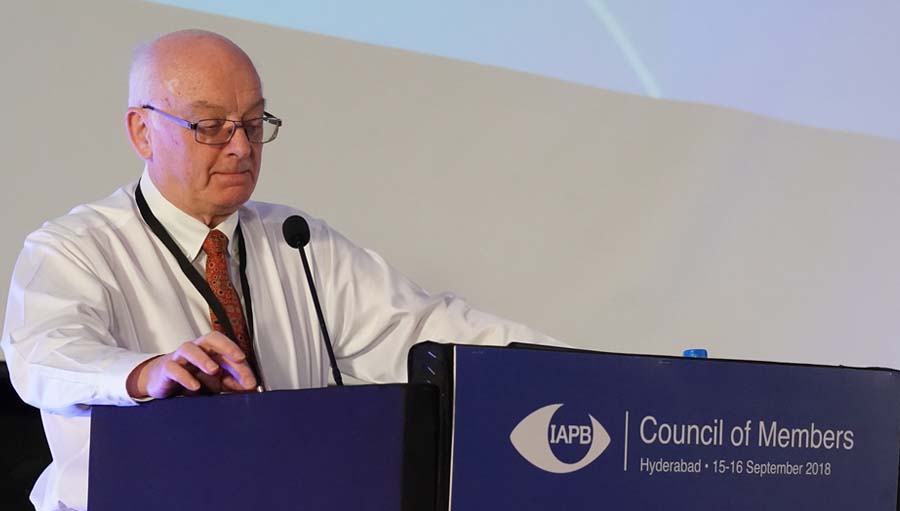 The IAPB Council of Members 2018 was a new and exciting opportunity for members to meet, taking part in member-led sessions and to connect with new partners.  One of the themes of the Council has been integrating eye care into broader health systems. The presence and vocal support of the Ministers of Health from India and Liberia, and other government officials at the event really underscored their commitment to eye health and India's approaches to including eye care in their health care packages to citizens.
The IAPB Council's themes were: Learn, Connect, Advocate, Trend.
The opening session began with Dr Alarcos Cieza, Coordinator, Disability and Rehabilitation at the WHO, highlighting the building momentum around eye health services and their integration into UHC. She called on the IAPB membership to think of fresh ideas to keep the momentum going.
IAPB's CEO Peter Holland showcased the big numbers and their all-too-human impact. He talked about national and state-level UHC programmes that included eye health, and promised to work with the membership to encourage other countries to do the same. Victoria Sheffield, IAPB Vice-President, also emphasized the importance of integrating eye care into Universal Health Care. She talked about the need to work with Ministries of Health to improve eye care services and eye health in their countries through UHC. She ended with the clarion call: "Integrating eye care into Universal Health Care – this is our way forward!"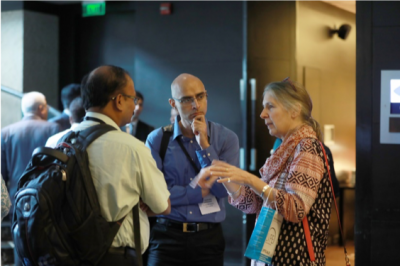 The council continued over two days with a programme packed with sessions covering a range of topics such as Successful Partnerships, Emerging Technologies, and Gender Equity all in relation to eye health. In addition, the social sessions programme afforded the opportunity for delegates to meet and connect. A roundup of the council can be located on the IAPB website.  The next Council of Members will be held 5-8 October 2019 in Nairobi, alongside local partners Sightsavers.