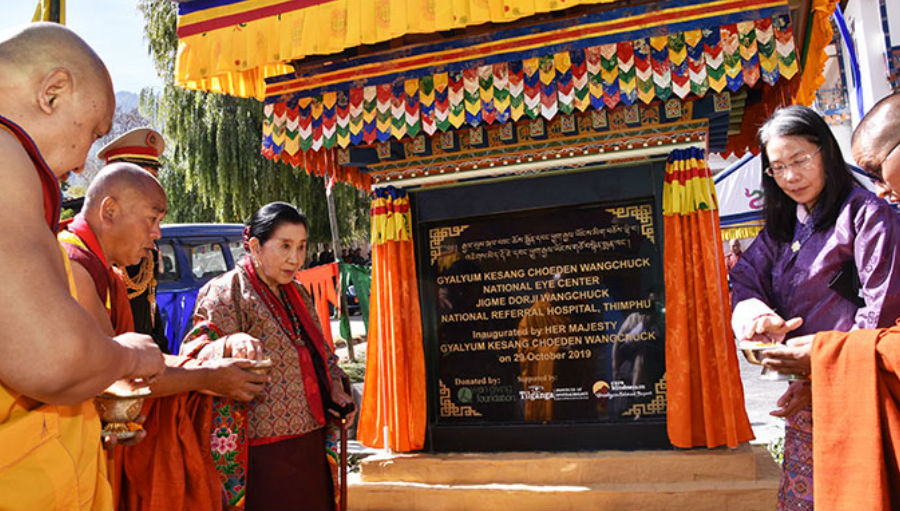 The first ever Eye Hospital in Bhutan is now open at the capital in Thimpu! It was inaugurated by Her Majesty, Gyalyum Kesang Choeden Wangchuck, the Queen Grandmother of Bhutan. IAPB member, the Himalayan Cataract Project (HCP) and Wen Giving Foundation, an organisation based in Malaysia are giving  technical and financial support.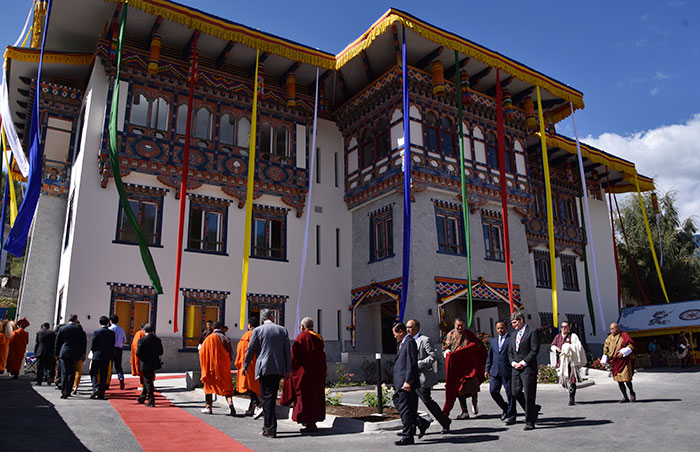 HCP is involved in charitable programmes for eye health globally and in the region. The new hospital will function as full-fledged ophthalmology department of Jigme Dorji Wangchuk National Referral Hospital (JDWNRH). It is expected to provide specialised eye care services and sub-specialisation services in eye care.  The 16-bed hospital has a specialised OPD and, three operation theatres. Other amenities necessary to provide people-centred eye care services have also been provisioned in the hospital.
Eye care services are fully integrated at all levels of the health facilities in Bhutan and is free for all citizens. This hospital will function as national referral eye hospital besides supporting secondary level eye care at regional hospital and primary eye care, at district level health services. It is expected that HCP though Tilganga Institute of Ophthalmology, Nepal will continue to support Bhutan for community out-reach activities. It will also support development of specialised services in Thimpu,  in terms of human resource development and equipment provision.
At the moment there are a total of 54 ophthalmic technicians, nine ophthalmologists and nine optometrists providing eye care services for the entire population of Bhutan.