On the occasion of International Women's Day, Dr. Paul Courtright from the Kilimanjaro Centre for Community Ophthalmology talks about how tackling gender inequities in eye care require engagement at the community level.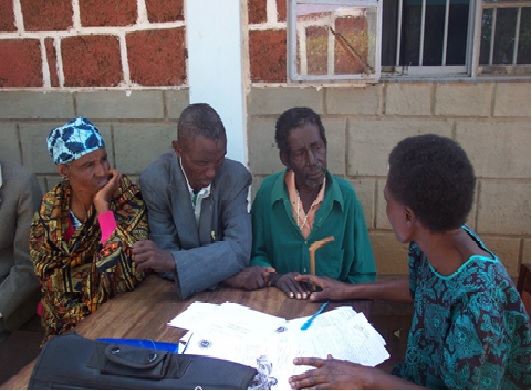 Sr. Ndossi counseling a family regarding cataract surgery in Arumeru District in Arusha Region, Tanzania
Before 1989 I never thought much about gender and blindness. I had a project in the extreme southwest of Ethiopia among the Hamar tribe. Our blindness survey came across 15 women who were blind and only one blind man. This was an area that had no real health care services and certainly no eye care services so this was not an issue of gender specific access—there was no access whatsoever. So, what was going on? The Hamar are herders and cattle-rustling is a common practice. It appeared that vision loss was likely a life-threatening condition to men!
Since then, work has been carried out by many individuals and groups to better document age-adjusted female excess in blindness and female inequity in use of eye care services. We seem to have a much better understanding of inequity, but still need better evidence of what works and what does not work to reduce gender inequity. More on that further down.
Personal stories abound and I will start with my experience with Mrs. Phiri in Malawi back in the early 1990s. Mrs. Phiri was bilaterally blind due to cataract, even though she lived quite near to the hospital where services were available. Mrs Phiri was a recent widow and said that, for many years she did not have family support for surgery. Now that she could make her own decision, she wanted surgery to restore her sight.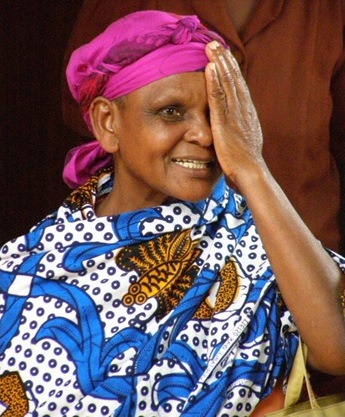 It was around the time we were preparing radio broadcasts on cataract and she agreed to be interviewed. Her interview led to a discussion on gender and access, a topic no one had really thought about before—I appreciated her candour and courage.
Changing cultural norms requires long term engagement with different people and groups at the community level. In Tanzania, KCCO worked with local microfinance organizations as they had widespread community engagement through women. They were already leaders in change and were keen to add another topic to their arsenal. In these settings, the women involved with microfinance were the "movers and shakers"—women who had considerable influence and respect in their communities, not just from women but all members of society. Watching the way these women worked to convince husbands and sons that their wife or mother needed cataract or trichiasis surgery was moving.
There is no "magic bullet" to reduce gender inequity in use of eye care services. We need to understand the problem and address it with practical solutions. It will take time… are we willing to make the investment? It's up to us.
Photo above: Testing vision in the Mara Regional VISION 2020 programme in Tanzania
Photos courtesy: Dr Paul Courtright
Also read: International Women's Day