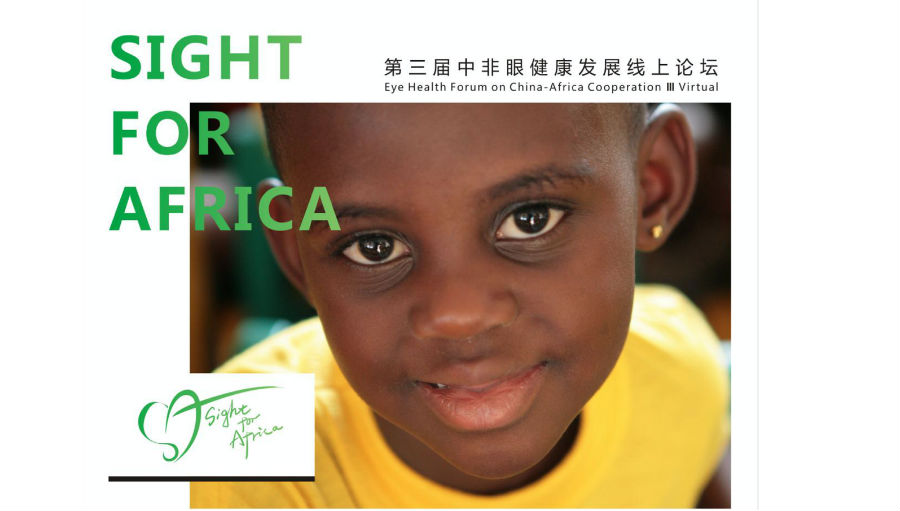 On the sidelines of the World Ophthalmology Congress, He Eye Specialists convened the third Eye Health Forum on China-Africa Cooperation. As is the norm now for 2020, this was a virtual meeting and yet that did nothing to diminish the enthusiasm of the 1000+ registered participants or the calibre of invited speakers.
Co-chaired by Orbis, IAPB and the China National Training Centre for the Prevention and Treatment of Blindness, the event brought IAPB members such as Himalayan Cataract Project and Sight For All together with speakers from across China and the African continent. The discussion focussed on how to integrate multiple resources to cope with challenges faced across Africa in 2020 and beyond.
As co-Chair, IAPB CEO Peter Holland discussed the global context of these challenges, both as a result of the delivery of the WHO World Report on Vision in 2019 and also as a result of the impact of Covid-19. He highlighted the Human Resource needs faced in many African countries – noting in particular the partnerships necessary for addressing these needs such as the strengthening and delivery of human resources for eye health training in the Africa region at He University.  Peter pointed out that 'this is how global partnerships work in practice and what the future of eye health looks like beyond 2020.' 
The forum is a great example of the spirit of the global eye health community, even in a year as difficult as 2020. In convening the meeting, He Eye Specialist Hospital is demonstrating that eye health is not an isolated, stand-alone effort. It depends on global communication, cooperation and partnership.