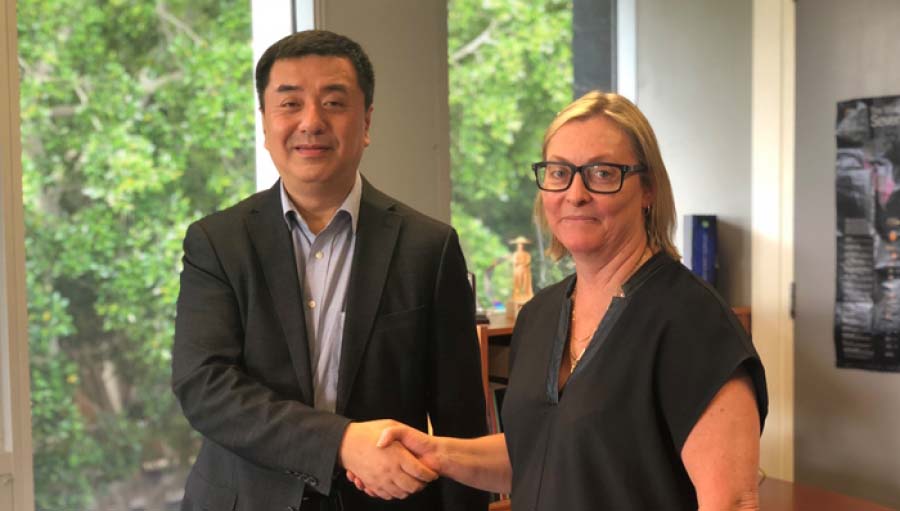 Myopia (or short-sightedness) is an 'epidemic' in many countries of the world, especially in East Asia where nearly 80% of high school leavers (16-18 years old) have the condition. In China, the prevalence of myopia in children is at an all-time high, and with some as young as 4 years-of-age becoming myopic the President, Xi Xinping, recently called for a national response.
A five-year scheme to reduce the incidence of myopia in Chinese children, involving eight ministries, has been initiated, but Australian researchers have been working with Chinese counterparts for several years to investigate the rapid increase in prevalence of myopia and develop treatments to prevent the sight-threatening complications associated with high levels of the condition.
In Shanghai, home to 24 million people and with one of the highest rates of myopia in the world, the leading primary eye care centre in China, Shanghai Eye Disease Prevention and Treatment Center (SEDPTC) at the Department of Ophthalmology, Shanghai General Hospital, has undertaken a series of program to help address this. It conducted a mammoth program screening the vision of 1 million schoolchildren and, more recently, initiated a large-scale clinical trial involving 6000 children to determine if increased outdoor time can help control the onset of myopia.
Researchers at the Brien Holden Vision Institute, based at the University of New South Wales in Sydney, which has an extensive history in myopia research and education and public health programs in China, have been collaborating with SEDPTC since 2015 on these studies.
Read more at the Institute's website.