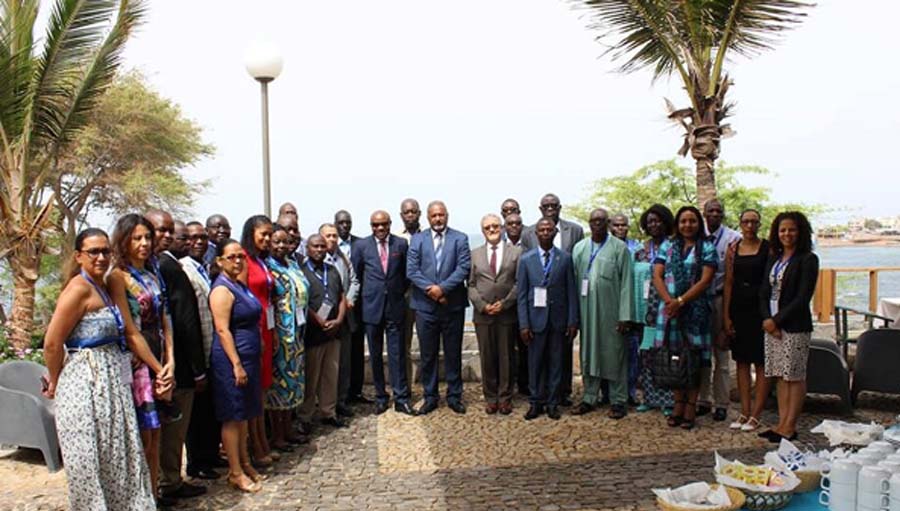 The 10thRegional Forum on Eye Health was convened in Cape Verde over 2 days in July on the theme "Eye Health for Sustainable Development in West Africa" and was jointly organized by WAHO and the Ministry of Health and Social Security of Cape Verde. The opening ceremony was enhanced by the presence of the Minister of Health of Cape Verde and the Director General of WAHO. Participants worked through 10 sessions, as delineated below:
Follow-up on Mali meeting, 2016
Eye Health and the SDGs
The burden of eye disease
Panel Discussion: Eyecare Everywhere
Misallocation of HReH
Training Eye Health Professionals
Community Eye Care for Development
Funding Eye Health
Eye Health Information
Partner activities 2017-2018
Of particular interest to IAPB were the following sessions. The 6thsession, on the training of eye health professionals, was particularly useful given the participation of IOTA, the SZRECC, and the West African College of Surgeons. The speakers highlighted the high cost of training, the single language of instruction and certification diplomas for their recognition in different countries. The issue of maintenance of ophthalmic equipment was raised.
The 7thsession focused on community eye care for development with Guinea Bissau, Mali, Senegal and Sierra Leone each presenting on their country experiences, organization, coverage, staff, cost, impact and lessons learned. Senegal, for example, has returned to training of school teachers, traditional healers, journalists, district management teams, and non-specialist health workers in the periphery. This allows a complete offer (promotion, prevention, curative, rehabilitation), accessible everywhere through proximity, early detection, cost and the integration of eye care in the primary health care package. The 9thsession dealt with the management of eye health information and Cape Verde presented its information management system. Computerization and interconnection were highlighted for greater efficiency and real-time decision-making. IAPB also presented a database it has created which has been taken up by five countries. It includes data on human resources, the epidemiological profile, infrastructure and equipment, performance in the various interventions.
At the end of the Forum, the recommendations were reviewed to agree on their relevance and especially in the evaluation of their implementation. Dr. James Addy from Ghana and Dr. Paulin Somda from Burkina Faso were designated to accompany WAHO in monitoring the implementation of the recommendations. Sierra Leone was proposed as the venue for the next forum in 2020. The closing remarks were made by the representative of the host country Cape Verde, the representative of the IAPB and by Dr. William Bosu from WAHO.