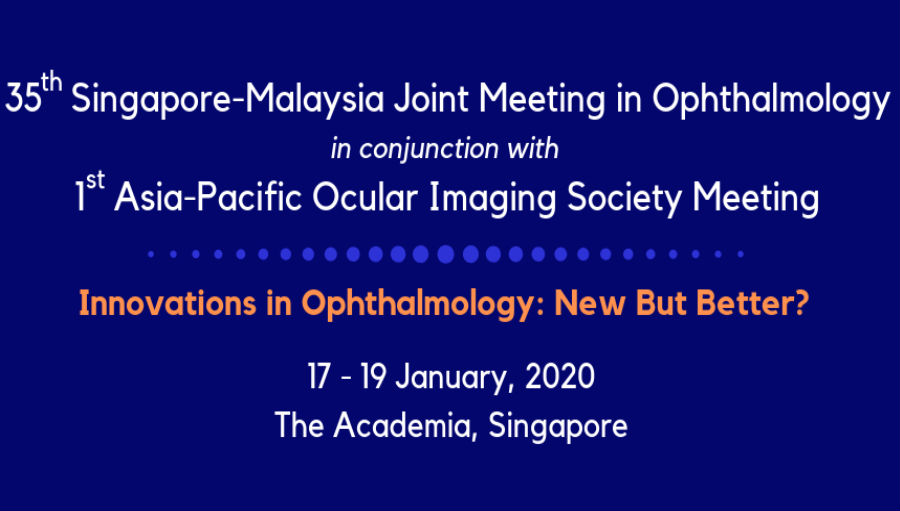 Travel Grants available for Young Ophthalmologists
At the upcoming 35th Singapore-Malaysia Joint Meeting in Ophthalmology in conjunction with the 1st Asia-Pacific Ocular Imaging Society Meeting, there will a dedicated YO2020 symposium for the young ophthalmologists. The Singapore-Malaysia Joint Meeting will be held in Singapore from 17 – 19 January 2020 at The Academia. There are several travel grants available for the symposium.
The YO can make case presentation session on debates focusing on the controversies and innovations in Ophthalmology: are our new technologies actually better? by global and local YO speakers.
The session is being hosted by Singapore Eye Research Institute's Dr Marcus Ang and will have Global YO from Africa, Asia, Europe, America and South America.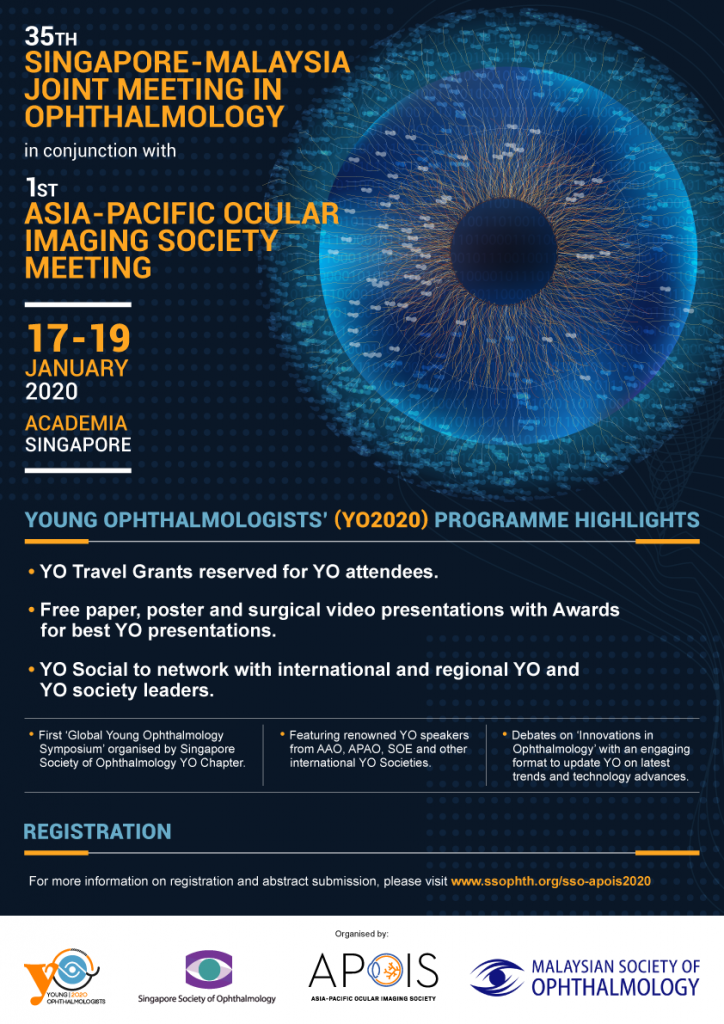 More details of the grant and registrations here: http://www.ssophth.org/sso-apois2020/
16th January 2020 (Thursday): Arrive in Singapore
17th January 2020 (Friday): 12 noon launch of YO2020 Symposium, with Global YO Session
17th January 2020 (Friday): Welcome Reception and YO Night
19th January 2020 (Sunday): 830AM YO Paper and Video Session followed by YO Award presentation.