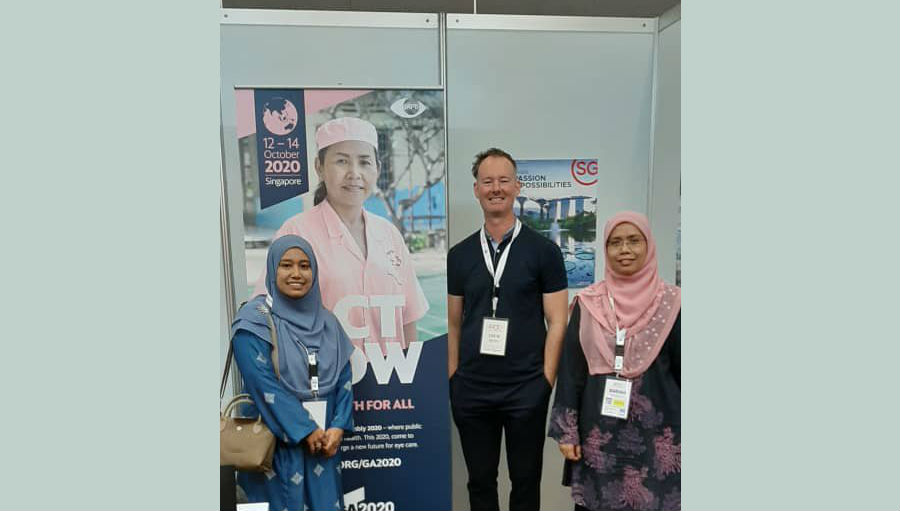 Mid-June saw the Asia Pacific Optometry Congress held on the shores of Manila Bay, once again hosted by the Philippines. This regional derivative of Group A IAPB Members, World Council of Optometry, brought together representatives from over 30 countries, with a particular focus on the rise of Myopia in the region.
Participants were encouraged to seek new and collaborative approaches to tackling myopia, with IAPB invited to present on the Joint IAPB/WHO Myopia Control Strategies meeting held in Singapore in 2018. This meeting encouraged practitioners to look beyond their silos and reach out to those who are in different (but complimentary) sectors to tackle the epidemic. Countries across the region are at different levels of addressing the issue, with the Philippines commended for the raised profile and awareness around Myopia through events such as this.
Amongst the presenters, Mo Dirani, from Plano held a workshop on looking at entrepreneurial ways to tackle myopia – encouraging participants to think outside the square. Meanwhile Ming Anh from Vietnam and Duratul Ain Hussin from Malaysia regaled the audience with stories of their respective challenges and successes in Vietnam and Malaysia. The message from all was simple: keep at it, but don't wait for the solution to come to you. Act Now!
Coincidentally this is also the tag-line of the IAPB  Global Assembly 2020 – and his event was also the first Western Pacific "rollout" of the Global Assembly 2020 marketing plan. The feedback was extremely encouraging with Singapore certainly the place to visit for Philippine optometrists in October 2020! IAPB thanks WCO and the APOC organisers for supporting our booth at the event.