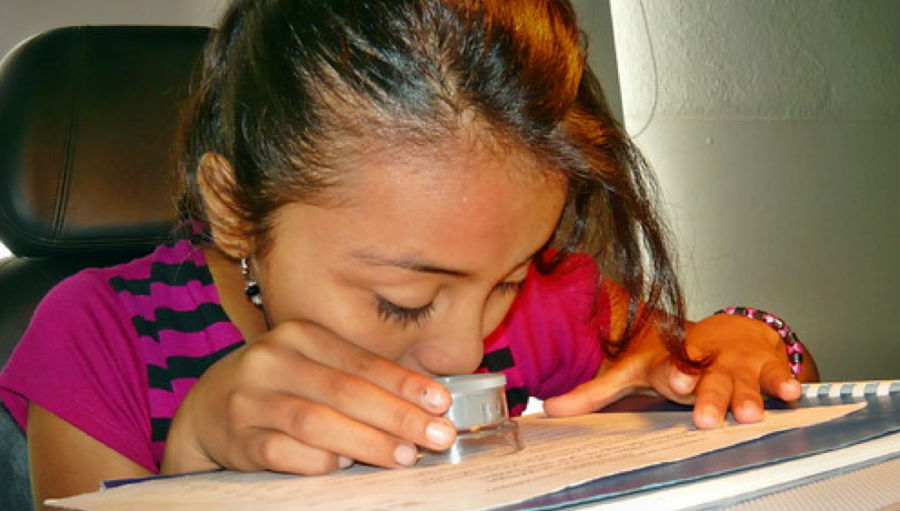 The resolution WHA71.8 – Improving access to assistive technology calls upon WHO to prepare a global report on effective access to assistive technology (GREAT Report) by 2021. Complementing the World Report on Vision, the GREAT report will be a major tool in spearheading change to overcome the massive unmet need in access to assistive technologies, including glasses.
A consultation was held this August 22-23 in Geneva at WHO headquarters. I was excited to present at this important event, given the key role of the GREAT report for advocacy, and the necessity of ensuring a central position for vision-related assistive technology.
Some key take-aways from the consultation and related meetings
Vision was repeatedly referred to as an area of greatest need in terms of number of people affected
WHO is advocating to firmly place assistive technology (including white canes, low vision devices, glasses etc), within universal health coverage including at national levels, such as within social health insurance schemes
Clinton Health Access Initiative (CHAI) and ATscale (the Global Partnership for Assistive Technology) are undertaking essential work to address the massive unmet need for assistive devices, including glasses
WHO's Global Cooperation on Assistive Technology (GATE), ATscale and CHAI are working together with UNICEF to incorporate assistive technologies within their work
The importance of the GREAT report complementing the World Report on Vision as highlighted by WHO's Alarcos Cieza
Key messages on vision
On behalf of IAPB's work groups on Refractive Error, Low Vision, and School Eye Health, I shared some case studies related to low vision and refractive error. I delivered some key messages to be taken up within the GREAT report, the need to:
Vastly increase production and tackle market obstacles
Improve integration of access to vision-related assistive devices in health systems, including adequately resourcing human resources for eye health and maximising existing capacity
Ensure access to vision-related assistive technology within school health for early intervention and to scale up
The essential role of governments in ensuring coverage
I was very pleased to present alongside Liz Smith, EYElliance. Liz's presentation included essential points around increasing the eye health workforce, adoption of school eye health programmes by ministries, and generating data and testing viability of payment models and incorporation of eye health (including glasses) in UHC.
Closing the gap on access to vision – related assistive technology paper
My presentation was based on a paper I authored with Jill Keeffe, Hasan Minto, May Ho, Sumrana Yasmin, and Jonathan Jackson titled Closing the gap on access to vision – related assistive technology.  It has been accepted as a background paper for the GREAT Report by WHO. It includes case studies on the National Intervention on Uncorrected Refractive Error (NIURE) in Uganda, Sub-Saharan Africa Capacity Building Programme for low vision practitioners, and the Vision 2020 Low Vision Resource Centre, Hong Kong Society for the Blind. Thank you to all co-authors, and also Wolfgang Gindorfer for the interview on the NIURE in Uganda. The paper is forthcoming on WHO GATE's website.
Next steps on the GREAT report
According to WHO there will be many opportunities to input into the report. WHO's Johan Borg will lead on drafting. Next steps include developing the chapter structure, identifying key areas where research is needed. IAPB will keep you posted as this process unfolds.
Image on top: Using a low-vision device to read by Maria Betancourth