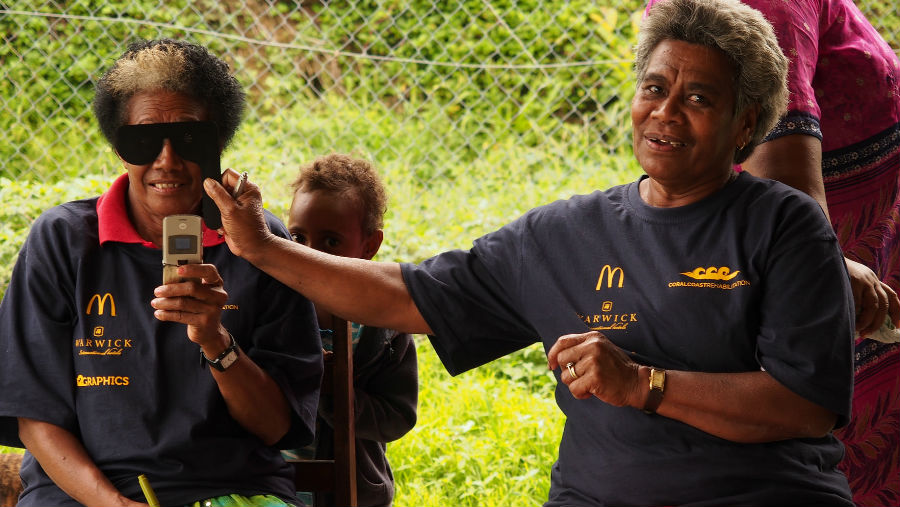 The Fred Hollows Foundation NZ (FHFNZ) are recruiting a Faculty Teaching Ophthalmologist to join their Pacific-based programme at Pacific Eye Institute (PEI) in Suva, Fiji in 2019. The person recruited will report to the PEI Director.
The Faculty Teaching Ophthalmologist will support the team by teaching, mentoring and assisting trainees. They will participate in surgical clinics and outreaches, while working towards their key objective of eliminating avoidable blindness in the Pacific. Knowledge and experience of developing world Ophthalmology is essential.
This position requires commitment to their mission, dynamic lateral thinking, excellent communication skills and a willingness to help, all of which are critical to the organisation's success. The incumbent must be a self-starter but will have the support of medical management staff.
Due to the lengthy visa and medical registration process, they anticipate a January/February 2019 start date and need to recruit asap to expedite this.
The Ophthalmologist will:
 

Be a full-time faculty member

 

Be expected to participate in some outreaches as directed by Dr Sikivou.

 

Participate in the PEI Training Programme, providing both service provision and mentoring for trainees.
 Assist with the DO and Master of Medicine (MMed) training Programme for doctors.
 Assist with student management and, from time to time, as faculty for other Allied Health programmes.
 Engage in a personal approved research project.
The ideal candidate must have:
Qualifications that qualify for registration with the local Medical Council
SICS surgical competency
Prior experience, and an interest in teaching and mentoring of health personnel
Commitment to sound developmental principals through local capacity building and enablement
Willingness to travel on outreach
Successfully worked in a culturally diverse role in the developing world
Knowledge of the NGO sector
Proactive approach to working in a team environment

C

apacity to work well with minimal supervision
Ability to commit to a minimum contract of 1 year
An excellent command of both written and spoken English
Remuneration
A remuneration package of between FJD160,000.00 – FJD180,000.00 will be offered to the successful candidate and includes housing, return flights to/from country of residence, mobilisation/demobilisation, expat travel and medical insurance, Continued Professional Development Support, mobile phone, use of shared vehicle in country.
It would be advantageous to have:
 Worked with other NGO's in the developing world
Applications should be emailed to:
Dr Biu Sikivou, Director Pacific Eye Institute
Email: tbiu@pei.org.fj
To know more see the detailed Job Description below:
Image Courtesy: Coral Coast rehabilitation village Nurses – Fiji by Shane McSweeney for #EyeCareForAll photo competition