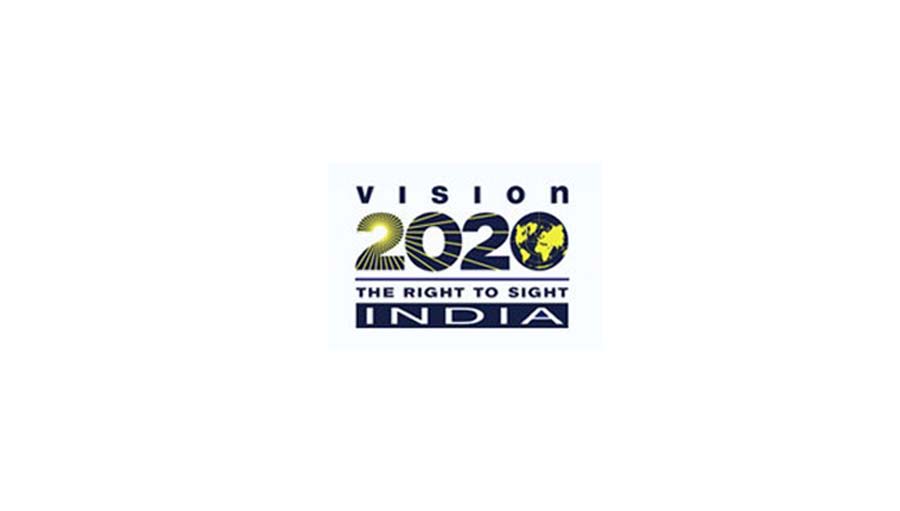 The CEO of Vision 2020 India, Phanindra Nukella (with inputs from Mr R.D. Thulsiraj, the first President of Vision 2020 India), writes about the impact of a VISION 2020 national body that formally brings together the government of India and the eye health sector under its umbrella. This interview is part of the Vision Excellence Awards – do send in your nominations.
What was VISION2020 India's impact on eye care and service delivery in India and the region?
In 2007, VISION 2020 INDIA developed India's 11th five-year draft plan for blindness prevention. This combined with successful advocacy with the then Finance Minister and the head of Planning Commission, resulted in three-fold increase in budgetary allocation. India's blindness prevention programme, since the 1970s, had focused essentially on cataract. The 11th plan broadened the scope to include conditions like Diabetic Retinopathy, Glaucoma, Keratoplasty, and the setting up of vision centres.
In 2018, the Grant-in-Aid has been increased by the national programme, as a result of successful advocacy by VISION 2020 INDIA.
VISION 2020 INDIA has focused on skill-building, especially mid-level ophthalmic personnel. The manuals and guidelines published by VISION 2020 INDIA readily helped eye care institutions to adopt best practices. This brought in a greater focus on quality and comprehensiveness of eye care services in India, resulting in enhanced patient satisfaction and outcomes.
One of VISION 2020's key role was to bring eye care to the attention of policy holders – can you think of one or two key politicians from the region who began to take eye care seriously thanks to our advocacy? 
VISION 2020 INDIA benefited from the support and friendship of former Indian President Late Dr Abdul Kalam. He was avid supporter of eye care programmes around the world and urged the Indian eye care sector to focus on cataract and uncorrected refractive errors – issues that continue to impact eye health around the world.
Smt. Hema Malini, who is currently a member of India's Parliament (an MP), is the brand ambassador of VISION 2020 INDIA. She is actively involved in VISION 2020 INDIA's work promoting eye health, particularly through annual events like World Sight Day.
VISION 2020 also brought people together. Can you tell me how it brought the different eye care organisations and professional bodies together over the years?
Over the years, VISION 2020 INDIA brought in all the key stakeholders on to a common platform. This included the Government of India through the participation of the national apex institution for eye health – the R P Centre, all International NGOs, leading NGO Eye Hospitals in the country and the eye care industry. This fostered mutual understanding and trust leading to a collaborative approach. Depending on the nature and need for advocacy, VISION 2020 INDIA collaborated with other organisations on key issues. For example, VISION 2020 INDIA joined hands with All India Ophthalmological Society (AIOS) and advocated for reducing taxes on IOLs.
What do you think was VISION 2020's biggest achievement, in the region and globally? 
Bringing diverse key stakeholders on a single platform, be it the government (Joint Secretary, national programme for control of blindness was on the board at advisory capacity), RP Centre, national NGOs, International NGOs, and eye care industry. The organisation is recognised as an umbrella organisation for eye care work especially for those who focus on community eye care. Today, VISION 2020 INDIA is recognised by the government as an activepartner and a key stakeholder.