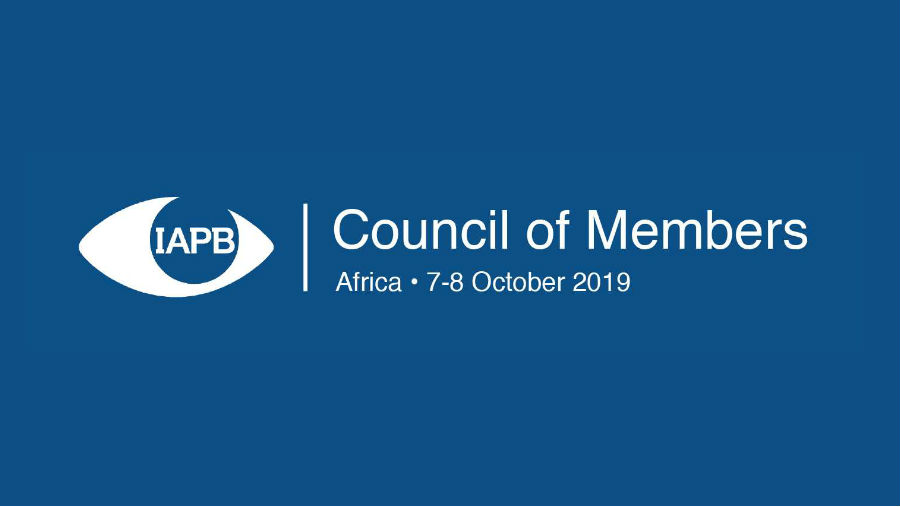 Calling all IAPB members! We are looking for your programme ideas for Council of Members 2019 (CoM). This year's Council of Members will be held in Africa in conjunction with local hosts Sightsavers. We are very excited to offer IAPB members the opportunity to put forward your ideas for sessions.
Following on from the success of CoM 2018 in Hyderabad we are using our four core themes:
IAPB Learn: Members share good (& failed) practice in an area of wider interest;
IAPB Connect: Participants get together and exchange in an area of identified common interest
IAPB Advocate: IAPB (a group of Members) shares opportunities for (joint) advocacy and calls for action
IAPB Trend: Members bring a current topic to the table that affects Member's practice and (organisational) development (can be on eye health, financing, fundraising, leadership, code of conduct and so on).
We want those submitting to think about topics that really get our sector talking. Building on the success of sessions from last year we want to see submissions around the following topics, if there is something we've missed you can submit new ideas too:
Technology
Gender
Forming effective partnerships
Health financing
Universal Health Coverage
Networking and meeting other members
Deadline for submissions extended to: 03rd May – submissions after this date will not be considered.
To complete the form please follow the link: https://goo.gl/forms/43vUM7Mo4gYE9oGA2 if you are unable to access the form please email efoote@iapb.org