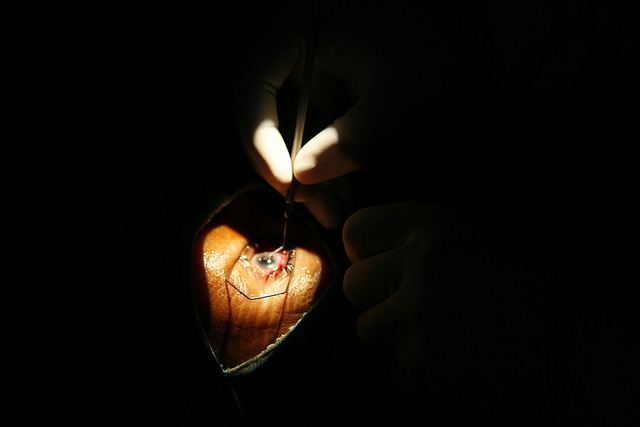 Cataract is a leading cause of blindness globally; in Nepal it accounts for approximately 62% of avoidable blindness. Nepal performs nearly 350,000 cataract surgeries every year. Despite the volume of cataract surgeries, the quality of outcomes – 80% of patients should have good visual outcome of 6/18 or better, according to the standard set by WHO – is often undermined by the lack of a standard protocol, surgical technique and monitoring mechanism (which holds true for most developing countries).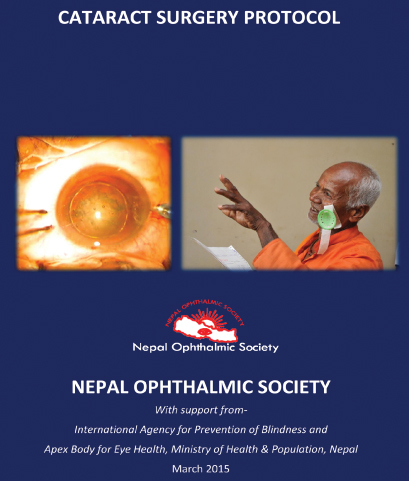 IAPB South East Asia has supported the Nepal Ophthalmic Society and the Apex Body for Eye Health (Nepal's national committee for blindness prevention with government and NGO representatives) to put together a standard protocol to be adopted by all eye hospitals in the country. The 'cataract surgery protocol' is now available for use by the eye health sector in Nepal and it aims to improve the quality of cataract surgical service nationally.
The protocol was developed by the Nepal Ophthalmic Society after two workshops and several sub-group meetings. This document is endorsed by the Apex Body for Eye Health, Ministry of Health, Nepal and will be adopted by all the eye hospitals and cataract surgeons of the country as the minimum standard to be maintained.
We hope that this will be an important contribution to developing and improving the quality of cataract surgical outcomes in Nepal.