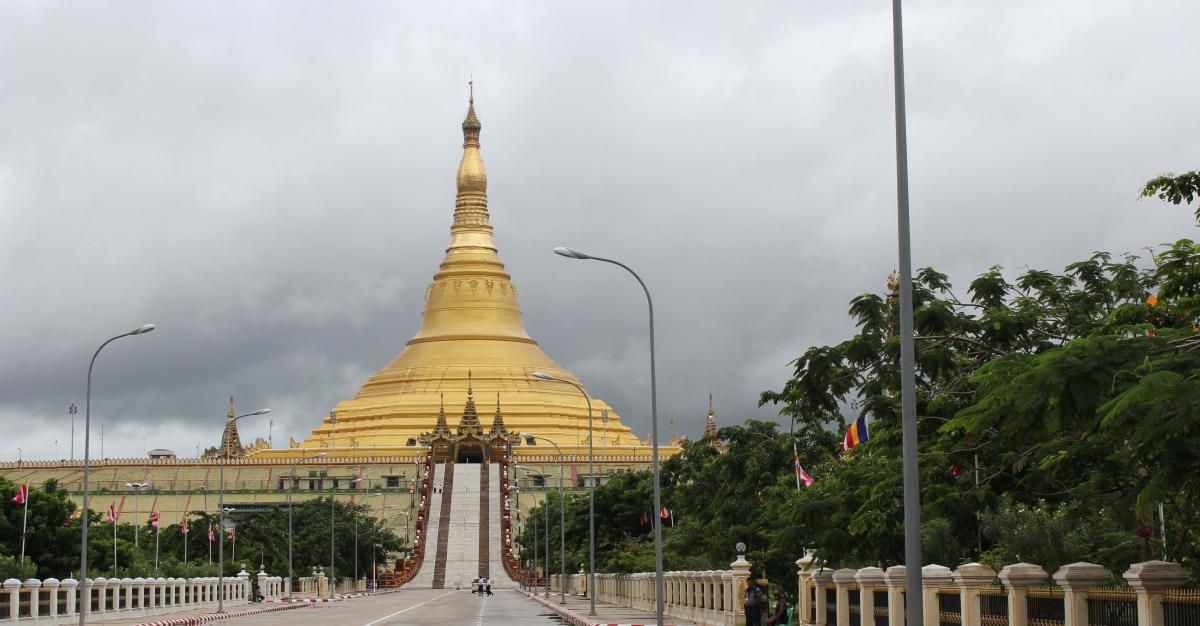 The capital city of Myanmar – Nay Pi Taw, a beautiful and well-planned city – is mainly inhabited by Myanmarese government employees and is a sight to behold. On 27-28 July, the city played host to 'The National Stakeholders Consultation Workshop', organized by the Myanmarese Ministry of Health (MoH), to develop a National Action Plan on Eye Health services for Myanmar. Specifically, it was the Trachoma Control and prevention of blindness section of the MoH, in technical collaboration with WHO Country office and supported by the Fred Hollows Foundation and IAPB South East Asia. The meeting saw impressive participation from all government senior officials, policy makers from MoH, Chiefs and professors of tertiary level eye hospitals and medical universities.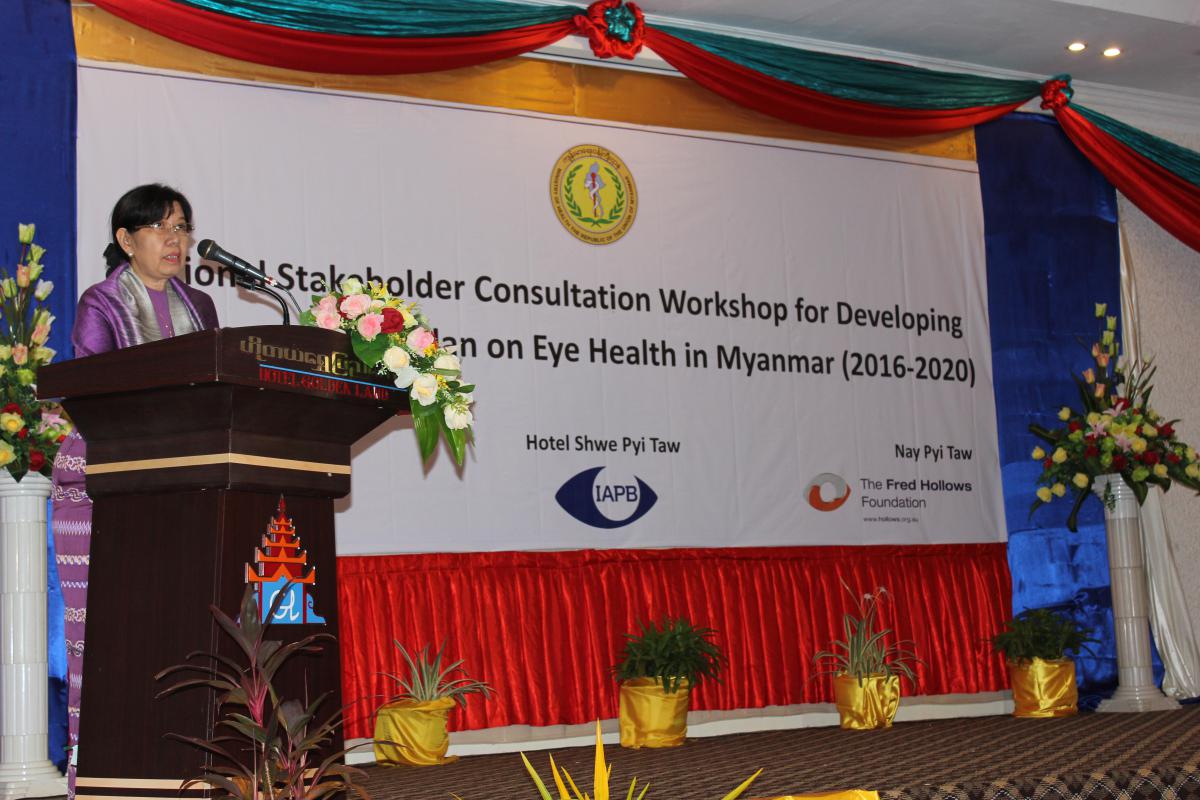 Among the international partners were Helen Keller International and Himalayan Cataract Project, along with representatives from IAPB, FHF and Sight for All.
Deputy Minister of Health, Her Excellency Dr Daw Thein Thein inaugurated the workshop and she thanked FHF and IAPB for their support in organising the workshop. The WHO country office Liaison officer Dr Maung Maung Lin presented the objectives and indicators of the WHO Global Action Plan and I spoke about the opportunity in Myanmar for multi-sectoral collaboration to achieve universal access for eye health. Dr Tin Win, Chief of Yangoon Eye Hospital and IAPB country Chair and Dr Hlar Mar Lar, Deputy Director of Trachoma Control and Prevention of Blindness, MoH showcased the current situation of eye care services in Myanmar.
The workshop came up with a number of recommendations for the national action plan. The key recommendations:
Form a National task force on eye health as an advisory committee for the MoH. This task force would function as the National Prevention of Blindness Committee and appoint a National Coordinator for Eye Health.
Everybody voiced the desperate need for fresh data on prevalence and causes of visual impairment and blindness in the country.

Human resources were also a major issue; there is a need for developing an in-country fellowship programme for ophthalmic subspecialties, along with a general increase in the capacity of MD residencies from 20 to 40. The delegates discussed the need to enhance the ophthalmic nurse and optometry training programmes.
The participants agreed to work towards including eye diseases in the existing HIMS
Add eye drops to Myanmar's essential medicine list
'Double' the cataract surgical rate with provision of cataract surgical service in all secondary eye hospitals.
Based on the recommendations made in the workshop, we will work with the MoH to help develop a National Plan of Action for Myanmar soon, with inputs from the WHO country office. And then, it's all implementation.