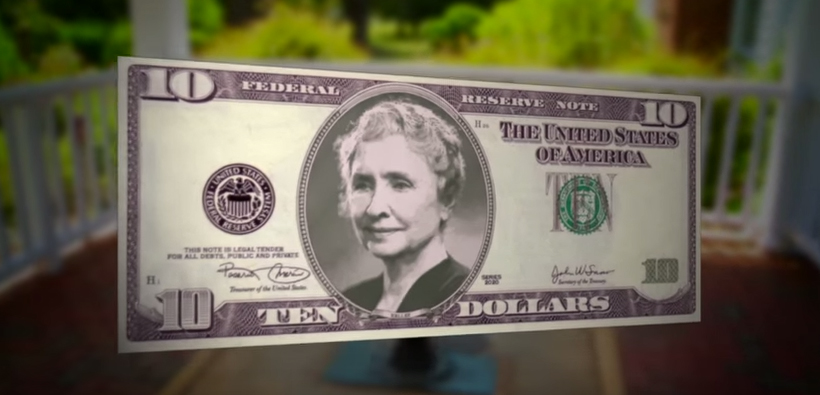 In 2013, the United States Treasury Department had announced that an American woman's image will be placed on the new $10 bill, scheduled to be introduced by 2020 (the 100th anniversary of the passage of the nineteenth amendment of the U.S. Constitution, which gave women the right to vote). The Treasury has invited public input into which woman that should be. The Helen Keller Foundation is requesting our support for Helen Keller.
The Treasury lists criteria for selecting such an icon: "Democracy is the theme for the next redesigned series and the Secretary will select a woman recognized by the public who was a champion for democracy in the United States". We believe that Helen Keller is a great example of democratic values, especially as she embodies the rights of the disabled as well.
The Helen Keller Foundation has a made a video supporting Helen Keller's nomination.
Many of us have nominated Helen Keller here, and we encourage you to do the same. You can also tweet your support by using the Hashtag: #TheNew10