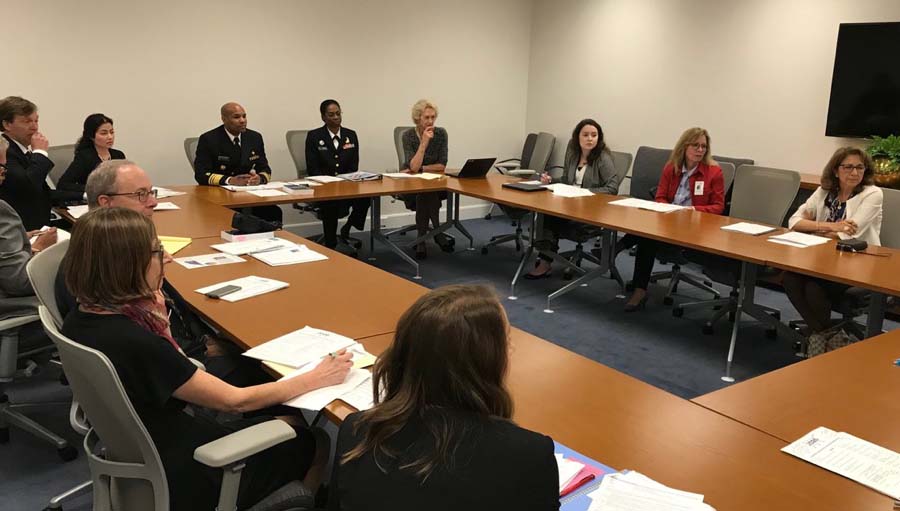 On June 13, 2019, Vision 2020 USA and a team of eye care experts met with the U.S. Surgeon General to further discuss a Call to Action.
The group included experts representing Alliance for Eye and Vision Research, American Academy of Ophthalmology, American Optometric Association, Centers for Disease Control and Prevention, Illinois College of Optometry, Lighthouse Guild, National Eye Health Education Program, and Nation Eye Institute and Prevent Blindness.
At the conclusion of the meeting the Surgeon General agreed to review information on vision and eye health that could be incorporated into the U.S. Surgeon General's outreach and work with us to take that challenge to the Surgeon General's federal sister agencies to recruit support for a Call to Action. Stay tuned for more updates.
For more information and how to get involved, please contact Mitchell Brinks, Chair of Vision 2020 USA at brinks@ohsu.edu.
Also read: VISION 2020 USA Urges US Surgeon General to Issue Call to Action for 2020