Frederick Chen, Orbis International and Wang Jingjing from Shanghai Eye Disease Prevention and Treatment Center write on Shanghai's celebrations.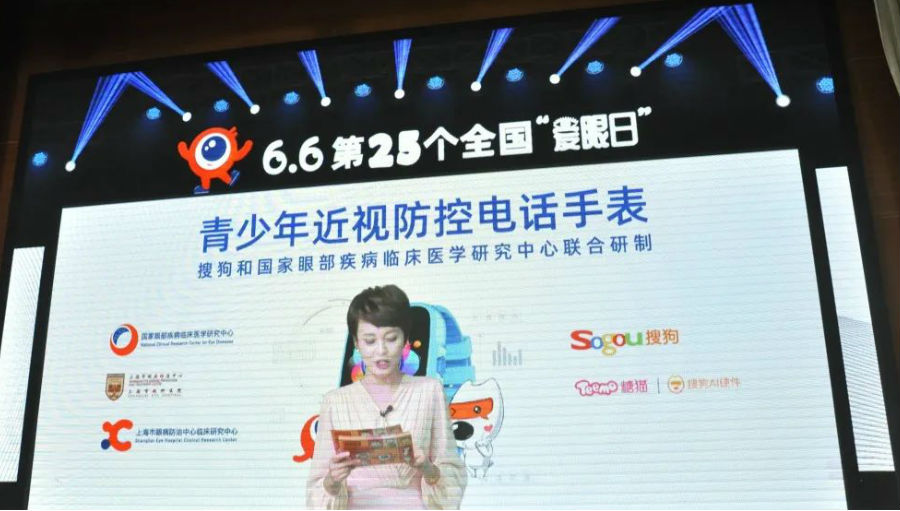 June 6th, 2020 is China's 25th national "eye care day", with the theme of "Vision 2020 focuses on general eye health".
2020 is a landmark year for eye health. In 1999, the World Health Organization (WHO) and the International Agency for the Prevention of Blindness (IAPB) proposed the global action initiative "Vision 2020, the right to see", aiming at eliminating avoidable blindness.
In 2014,  WHO issued the resolution: universal eye health: global action plan in 2014-2019, on which China formulated and implemented its 13th five year national eye health plan (2016-2020). At present, trachoma is no longer a public health problem in China, which has been confirmed by the World Health Organization; the cataract surgery rate (CSR) of one million people in China is close to 3000; and now China is actively promoting the prevention and control of myopia in children and adolescents. The medical service capacity of eye diseases as well as the eye health level of the people has been continuously improved.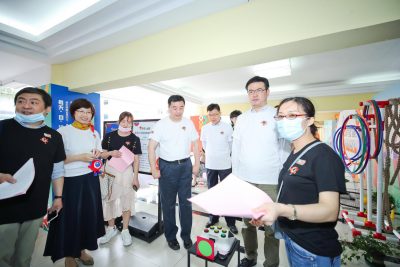 In order to create a scientific eye care atmosphere in the whole society, on the morning of June 6, under the guidance of Shanghai Health Committee, Shanghai Eye Disease Prevention and Treatment Center (Shanghai visual health center) and other organizations held the 25th National Eye Care Day campaign.
This campaign adopted the combination of "offline release + online live broadcast".  In the event, the first non-contact eye care exercise in China (this version of eye care exercise avoids hand contact with eyes or face and reduces the risk of infection of new coronavirus) was released to help prevent and control myopia during the epidemic. The first smart phone watch for children's myopia prevention and control in China, with the function of recording individual outdoor time and other information objectively, was released. This was developed by the Shanghai Eye Disease Prevention and Treatment Center and Sogou company.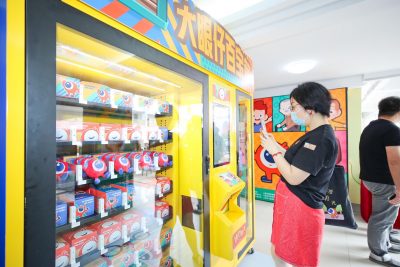 The first intelligent eye care base for children and adolescents integrating "experience, science popularization, service and interest" was announced to encourage children and parents to go outdoors; and"2020 eye care habit cultivation plan" encouraged children and adolescents to insist on outdoor sunshine exercise outside school every day for 20 consecutive days. Finally, the ophthalmology experts Dr. Xun XU and Dr. Jianfeng ZHU from SEDPTC gave the eye care educational broadcast named "Magic Eye World" and "Sharp Tool to Control Myopia".
Under the leadership of the government, Shanghai continued to promote the comprehensive visual health services covering different age groups, and has achieved good results. It was the first city to eliminate active trachoma in the country; it established a primary eye health care file system covering 2.64 million elderly people over 60 years old.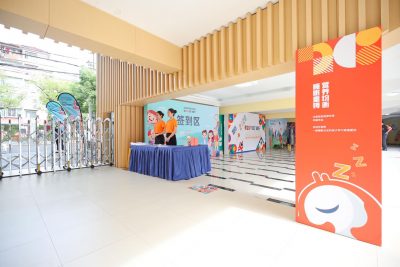 In recent years, more than 150000 people have received optometry services, more than 30000 people have received free glasses, and the coverage rate of adult glasses has reached international advanced level. In the number of cataract surgeries (CSR) for millions of people it has been ranked first in China for many years, which was more than 4000 cases, reaching the level of moderately developed countries.  The remote screening and follow-up system for diabetic patients with eye complications has been continuously improved, covering 200000 people; and the rehabilitation services has been continuously provided for the blind and low vision people in the city. With unremitting efforts, the blindness rate in Shanghai decreased from 0.48% in the 1980s to 0.27% in 2017.
In order to implement the important instructions of General Secretary Xi Jinping on children's myopia and to curb the rising trend of myopia rate, Shanghai has taken the lead in establishing the archives of children's refraction development since 2010.  By formulating the standards for students' refractive screening, applying the "Internet" platform to provide parents with access to the whole visual health service, a total of 2.232 million 4-18-year-old children and adolescents have been screened and filed, with 5.06 million screening services provided so far.
At the same time, we carried out classified service management based on refractive development files, offering key education and outdoor activity intervention to the population in high risk of myopia, with a total of 2.049 million times of service. In addition, we referred the suspected myopia or other eye diseases in time, with a total of 1.136 million times of referral service. We also carried out fundus screening for children and adolescents with high myopia, with a total of more than 10000 people served. Last but not least,  through a series of publicity actions of "eye bath" and sunshine, the first "eye care song" in China was produced and sung to popularize the knowledge and skills of myopia prevention and control.
In addition, in 2019, the city established the "Shanghai visual health Center (Shanghai Technology Center for myopia prevention and treatment of children and adolescents)" led by Shanghai Eye Disease Prevention and Treatment Center. We also issued notice on strengthening the construction of "Shanghai comprehensive visual health service management system" and the "Shanghai Community health management work specification – children and adolescents visual health management (version2019)》to improve the city's visual health service and management level in terms of system improvement, service specification, management coordination and technical support.