New IAPB Member the Siliguri Greater Lions Eye Hospital introduce themselves…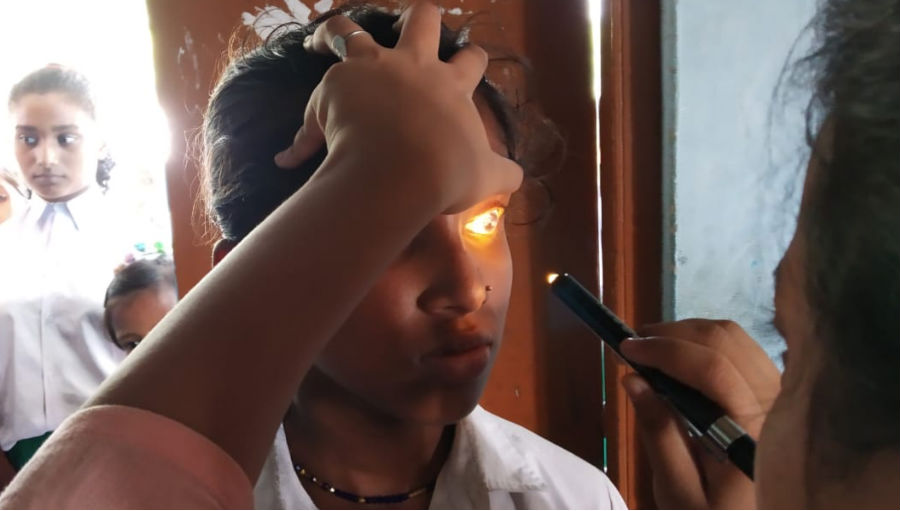 The lack of early eye health intervention in the Indian healthcare scenario especially in North Bengal poses a deep challenge. North Bengal's mountainous terrains covered with lush green tea bushes and hard to reach hamlets have a huge population to whom access to eye care is almost negligible due to a lack of basic eye-care facilities.
In a developing and populous country like India, the government alone cannot meet the ever-increasing health care demands. Keeping this rationale in mind, a few members of Lions Club of Siliguri Greater dreamt of an Eye Care Institute–  to serve the people of Eastern India. Hence, Siliguri Greater Lions Eye Hospital (SGLEH)  came into existence in 1981.
Siliguri is an important transit point between Bangladesh, Bhutan, and Nepal. The  Hospital's location ensures easy accessibility to tertiary eye care to all in the region. We began by offering basic patient care services. But today through continuous upgradation in past three decades that has changed. As the volume of patients has increased the quality of services, equipment and capacity has also gone up. So, have the human resources at the hospital. This is due to the recruitment of skilled ophthalmic surgeons and paramedics, as well as administrative and support staff.
Over time we have added more sub-specialties based on the community's need. As a result, we are now a tertiary level hospital. We offer sub-specialty services in: Cataract, Vitreo-Retina, Low Vision, Child Eye Care, Squint, Glaucoma and Cornea.
To ease the patient experience we today have a 360 degree approach with early intervention, diagnosis and treatment including a well-equipped pathology laboratory, optical and pharmacy services in reach of everyone under a single umbrella.
The sliding scale fee structure of our hospital ensures that everyone can receive high quality eye care services at an affordable cost. We treat approximately 65 percent of the patients free of cost at the hospital. The paying cases generate the revenue for us to cross-subsidize free cases. Over time, we have become the largest eye care service provider in North Bengal. We have also largely reduced our dependency on external funding agencies to manage basic eye care services.
Meeting the training needs
We are also a training-centre. Our research-based, learning and training centre helped us bring short and long-term training courses and grow as a master training organization in the region. We hold seminars and workshops throughout the year to empower other eye care professionals sharing skills and building their capacities.
Creating Accessible Spaces
Through our outreach programme initiative, we reach the less privileged in remote areas. We hold 60 outreach camps every month. These camps are held with help of our 18 primary eye care Vision Centres spread in the districts of Darjeeling, Jalpaiguri, Uttar Dinajpur, Kooch Behar. The outreach programme works with the complex network of formal and informal stakeholders who help us reach to our beneficiaries. Women make 80% of the work-force at these centres.
Making an impact
On an average, we screen more than 7500 persons a month for free. We also carry out more than 800 free cataract surgeries and distribute free lenses every month. In the past decade due to our outreach and advocacy work, today 119 villages have been declared avoidable-blindness free. We are proud to reach more than 4,60,000 patients annually and conduct 14,000 surgeries every year of which 8500 are free.
We as a collective group of people with similar goals and dream representing Siliguri Greater Lions Eye Hospital are delighted to join IAPB…