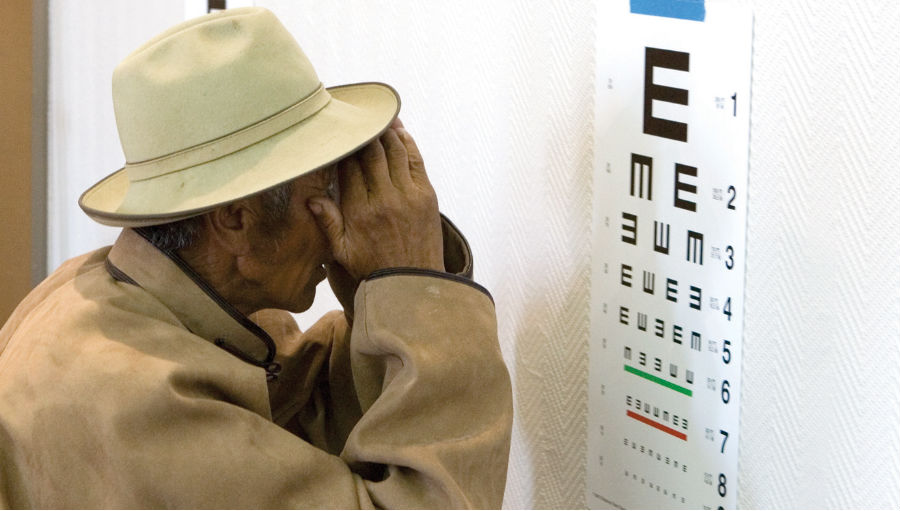 LDS Charities was founded in 1985 as an effort by The Church of Jesus Christ of Latter-day Saints to deliver aid to Ethiopia during the 1985 famine. Over the last 34 years, our work has progressed to include eight signature programmes: clean water, community projects, emergency response, food security, immunizations, maternal and newborn care, vision care and wheelchairs.
Since 2003 our vision care programme has helped to prevent blindness and provide service for the visually impaired in 74 countries and territories by establishing partnerships with global professionals found in government ministries, nongovernmental organizations, and community-based organizations
Providing nation-wide access to vision care
In 2010 we began working in the country of Laos with a goal to help provide nation-wide access to vision care by providing equipment. The health care system in Laos is organized with a centralized government hospital in the capital city, Vientiane, and satellite hospitals in each of the 16 provinces. Each of these provincial hospitals are relatively well-equipped but hard-to-access for those who live in rural areas.
Individuals with eye complications who live in rural districts often go blind or experience other vision problems because they can't afford to travel to provincial hospitals.
Our work in Laos initially began in the capital assisting with equipment need. In 2015 LDS Charities began working with the director of the National Ophthalmology Center, Dr. Khamphoua Southisombath who is a strong champion for taking quality ophthalmologic services to those living in these rural districts.
In partnership with Dr. Khamphoua, we began delivering mobile vision equipment to each of the provincial hospitals. The equipment includes a portable surgical microscope, portable slit-lamp, and other equipment that allows the provincial ophthalmologists to perform cataract surgeries, thus blessing the lives of individuals that would simply go blind without the means to travel.
At a recent donation ceremony Dr. Khamphoua praised the progress that is being made. "We can now treat people and do cataract surgery in remote areas," he said while encouraging the medical professionals present to maintain and care for the equipment donated.
During the coming year of 2019, we have committed to delivering mobile vision equipment to the last of the provincial hospitals in the country. It is anticipated that this project will outfit all the provincial hospitals in Laos and allow for country wide treatment of cataracts.
LDS Charities strives in all our projects to build on the principles of personal responsibility, community support, self-reliance, and sustainability.  Our efforts give individ­uals and communities the resources they need to improve their lives in lasting and meaningful ways.
To learn more about LDS Charities, visit LDSCharities.org or follow us on Facebook.