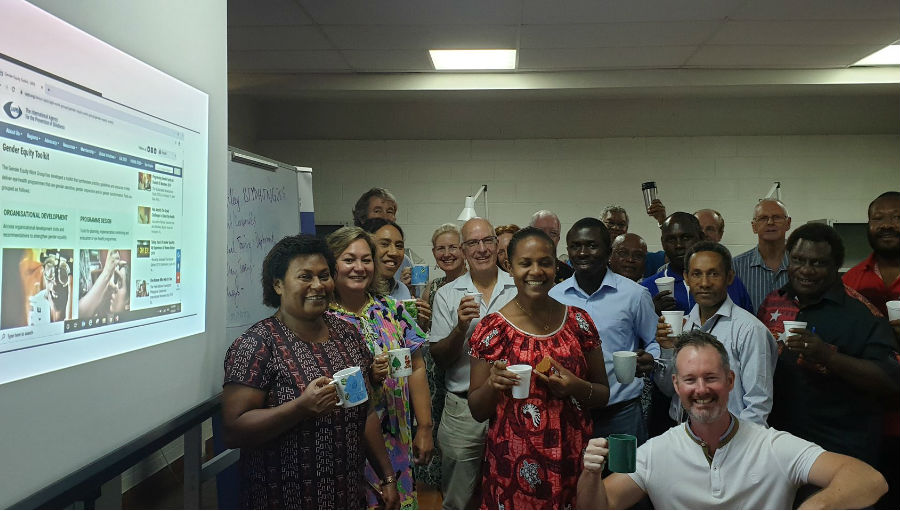 Have you had a chance to look at the Gender Equity Toolkit?
For those of you who were unaware, the Gender Equity Toolkit was launched at the IAPB Council of Members in Dar es Salaam, last October by the Chair of the Gender Equity Working Group, Jennifer Gersbeck. The toolkit is a one stop shop: do you need advice for the implementation of your programmes? This is your place! Do you need to assess the gender equity credentials of your organisation for a funding proposal? Come see us here!
To highlight, the GE Toolkit and to remind our members and stakeholders of this
fantastic resource, IAPB in the Western Pacific held Tea-for-Toolkit events during International Women's Day festivities. Check out the pics from PNG, Singapore and Laos. And have a think about how your organisation can host a virtual Tea-for-Toolkit as a great way to bring the gang together during these challenging times.