Report by Dr. Baixiang Xiao, Yangfang Wang and Yuanping Liu, Zhongshan Ophthalmic Center, Sun Yat-sen University.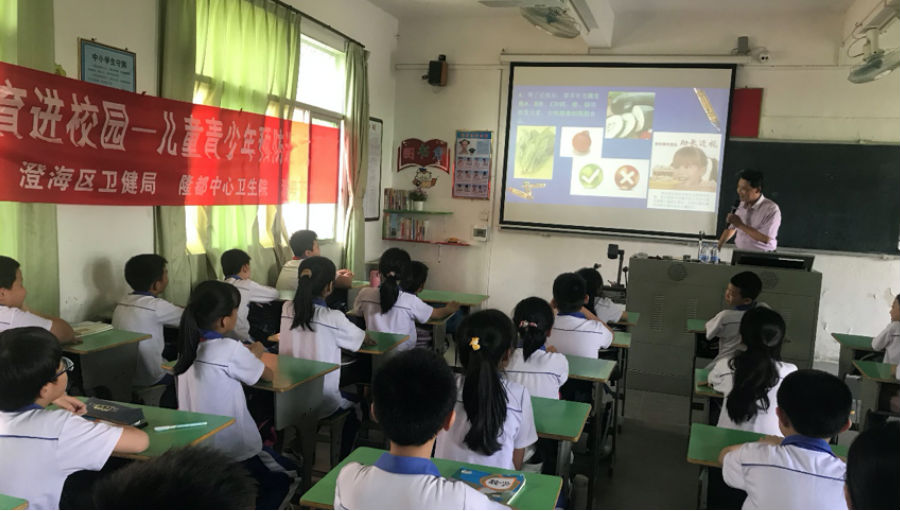 For National Sight Day theme, experts team from Zhongshan Ophthalmic Center showed up on live online programme, talking about popular topics on eye care, mainly on prevention of myopia, basic eye care knowledge for individuals, recognition of retinopathy, artificial intelligence model to predict diopter of eyes, glaucoma, cataract and how to select proper products for personal eye care.
Through "Home to cataract children" in ZOC, the "Can see" Foundation supported some free cataract operations for children from poor families.
A Wechat publicity account was established by the Prevention of Blindness office (the Department of Preventive Ophthalmology) in ZOC during the 2020 National Sight Day.
Experts from ZOC gave free online consulting services.
Webinars
On the 1st of June, Prof Junwen Zeng gave a talk on the prevalence and causes of myopia, how to prevent and treat it.
The second webinar on June 2 was on How shall high school students protect eyes when facing the University entry examination by Prof Jin Yuan.
On June 3, Prof Yehong Zhuo talked about symptoms, causes and how to seek treatment for glaucoma and cataract timely, mainly to the aged audience.
On 3rd June, Prof Lin Lv, the director of department of retinal surgery, gave a talk on risks of retinopathy, what those at high risk should do with prevention, early examination and treatment.
Also on 3rd,  Dr. Xiao Yang talked online about myopia. There were over 23,000+ people listening.
On 5th June, Dr. Haotian Lin talked about how school children could do better with eyes and how myopic eyes can be detected, treated at a early stage. An AI system to predict myopic eyes were also introduced.
On 5th June 2020, Prof Xiao Yang talked on how to select eye drops, contact lenses, massage instrument for eyes. Advantages and disadvantages of each products was explained.
Free cataract operations for children from poor families
During the 2020 National Sight Day, some children had operations through "Can see" Foundation programme in ZOC.  A Li minority nationality couple from rural Liangshan prefecture, Sichuan Province, who work in Zhongshan City, took their young baby to 8 hospitals in Guangdong to seek help with his blindness before they came to ZOC. The baby received cataract operation during the 2020 National Sight Day for free and gained his sight back. His vision will be improved when lens implantation is completed in two years.
Online free consulting services delivered by ZOC during the 2020 National Sight Day
From 15:00 to 20:00 on 6th June 2020, experts on Glaucoma, cataract, refractive errors, traumatic eye diseases and strabismus were invited to give free online consulting services to patients interested. They were prof Xing Liu (glaucoma), Prof Lixia Luo (cataract), Prof Xiao Yang  (refractive errors and low vision),  Prof Sheng Zhou (Laser treatment for myopia), Associate Prof Ying Lin (retinal surgeries ) and Associate Prof Zhonghao Wang (strabismus and low vision).
Image on top: Dr Shunteng Chen of eye department of Chenghai District Peoples Hospital gives eye health talk