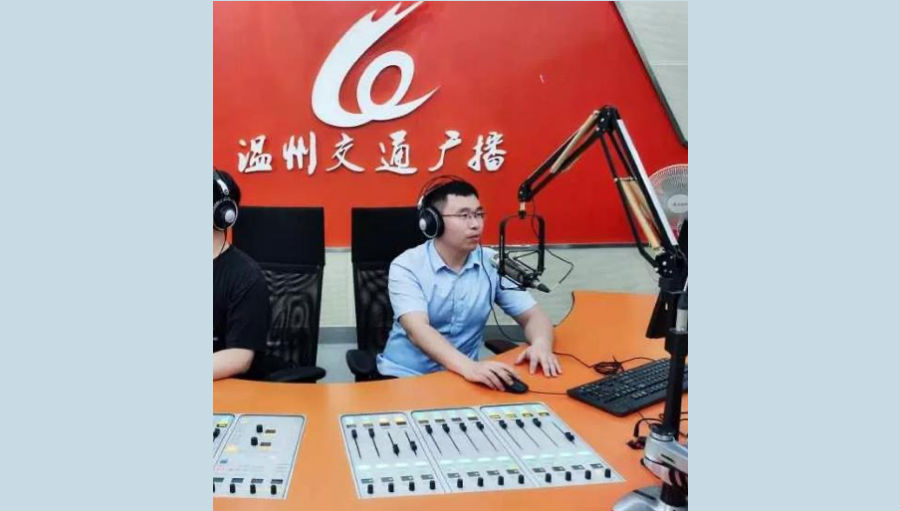 As the theme for this year's national Eye Care Day, Universal Eye Health includes those with corneal blindness. Corneal opacity is the fourth leading cause of blindness in in China affecting thousands of people. A corneal transplant, replaces the damaged cornea with a healthy cornea tissue from a donor; it is regarded as the ultimate surgical method to restore sight for people with corneal blindness. In China, while a waiting line for a corneal transplant stretches to include hundreds of people, there were are less than 10,000 transplants in total operated annually in the whole country.
In the week of national Eye Care Day, Dr. Zheng Qinxiang, a specialist in cornea, as well as the manager of Wenzhou Eye Bank, advocated for eye donation and eye protection to his audience through a city radio live programme. The donated cornea from the deceased, as small as a contact lens, could help 2 people gain back their sight. For the 30,000 people suffering corneal blindness in Wenzhou, the Eye Bank is partnering with some major hospitals, to support families to pass this gift to those who need it from the lost member. He also encouraged protective eyewear use in risky working environment such as welding or cutting. He said, 'Taking action to avoid corneal injury or damage is the best way to prevent corneal blindness.'
Since the past two years, Wenzhou Eye Bank has been partnering with SightLife, a corneal health organization, to work on the local Hospital Cornea Recovery programme, which aims to increase the local donation of tissue, by providing counseling service on eye donation for families. Sharing the mission of corneal blindness elimination, the partnership is focusing on eye donation, corneal patient care, prevention, as well as advocacy.
Image on top: Dr Zheng on radio