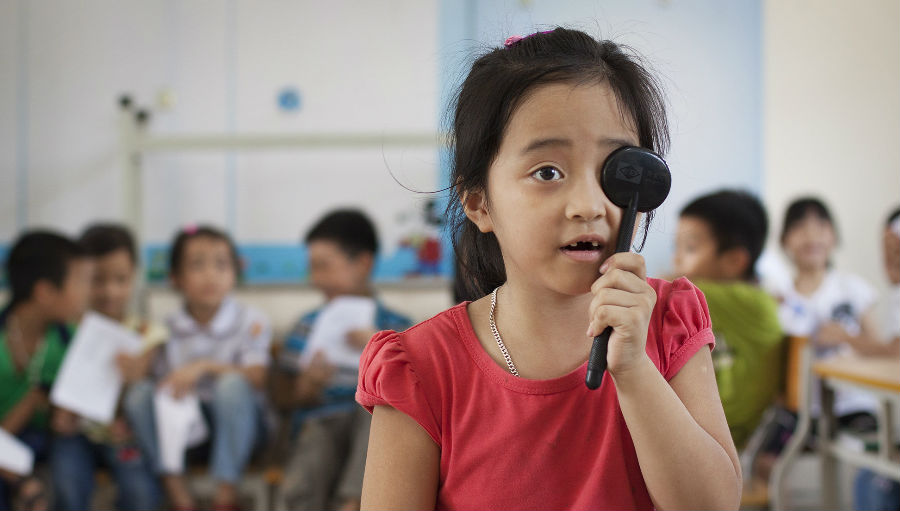 Looking back over 2019, it's impossible not to also look ahead to 2020. The pivotal year that many of us have been working towards throughout our career in the eye health sector, is almost upon us. It's only fitting that our members and stakeholders are keeping one eye on the future and that they expect us to as well. The year has been challenging – myopia, poor cataract surgical outcomes and diabetic retinopathy jostle with each other to claim the title of most serious threat to eye health in our region.
Yet from an IAPB perspective, there is satisfaction in knowing that our members and friends are working together – like never before – to address these challenges. And so, when we look back on 2019 its not necessarily any single event that stands out as a highlight, but a series of themes that recognise the #strongertogether focus in the Western Pacific.
Greater Diversity at Council of Members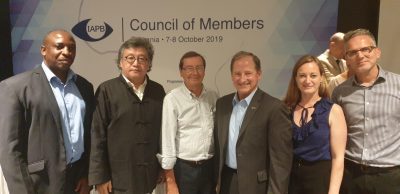 From a region that is often dominated by English-speaking organisations it was heartening to see the participation of our colleagues from across the Western Pacific at the recent Council of Members in Dar es Salaam. Celebrating the visionary work of Dr He Wei, a China-Africa Dinner forum was organised by He Vision Group, Orbis, and IAPB Western Pacific & Africa. It brought together over 50 invited guests from the IAPB family. The following day, saw the Korean Lunch session, showcasing Korean innovation and technology. It was led by Project BOM of Severance Hospital – a Group C member who have worked with us to revitalise membership base in South Korea. Finally, as we turn towards the Global Assembly in 2020, it was terrific to have our Singapore hosts, Singapore Eye Research Institute in Dar to help us ramp up the excitement.
Maturing Sector in the Pacific Islands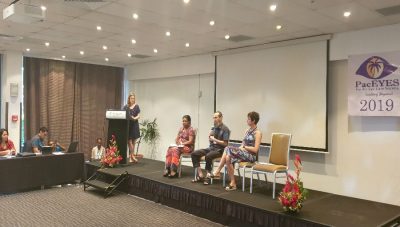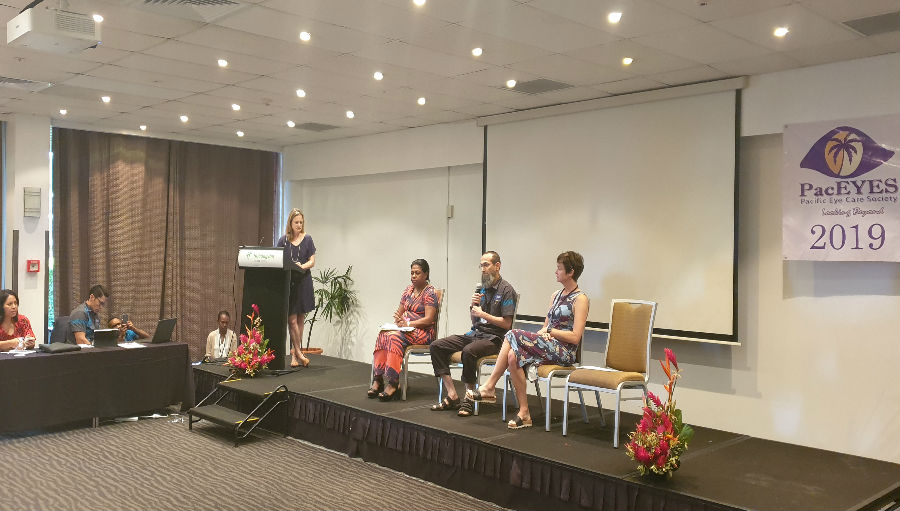 The Blue Continent is often – and with good reason – held up as the ultimate example of under-resourcing with far flung populations scattered across remote islands and atolls. It is always terrific to have good news stories from this region – especially when they point to a pattern of improvement, growth and significant home-grown ownership. In February, Vanuatu opened the brand new Eye Clinic in Port Vila – a testimony to the hard work and perseverance of the Fred Hollows Foundation New Zealand. At the same time Dr Johnson Kasso returned to the islands as the country's first Ni-Vanuatu ophthalmologist.
June saw the bi-annual PacEYES Conference, bringing nurses, ophthalmologists, optometrists and programmatic people from all across the Pacific to Suva. As Dr Elenoa Matoto, President of PacEYES, proudly noted, "yes the Pacific can do it."
Finally, it was a bitter-sweet, late-November day in Papua New Guinea, as the members of the PNG Prevention of Blindness Community farewelled Dr Geoffrey Wabulembo. His four years as Lecturer in Ophthalmology at the University of Papua New Guinea, has been a cornerstone of  this project that has brought together CBM, Brien Holden Vision Institute, UPNG, Lions Clubs International Foundation and PNG Eye Care – if ever there was #strongertogether it is this project. The legacy: a permanent ophthalmology lecturer position at UPNG and a former eye health hero, Dr Jambi Garap, in the role.
Big Eye Goes Global
Our friends at Shanghai Eye Disease Prevention and Treatment Center were (SEDPTC) were honoured at a special presentation during the September visit of Dr Andreas Mueller, the Westpac advisor to the WHO. SEDPTC have been an ongoing pillar of support in China and IAPB are proud of our association – no more so than during the China National Sight Day period each June. Who can forget this year's Big Eye Goes Global? For the uninitiated Big Eye is the SEDPTC mascot developed to raise awareness of myopia in children. This year, IAPB took Big Eye on a global journey to landmarks around the world. Who knows where Big Eye will visit in 2020?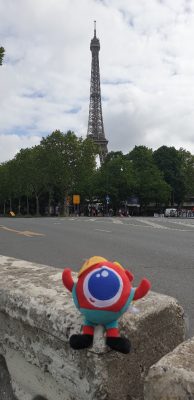 A visit from Big Eye? A World Health Assembly Resolution? A celebration of the successes of Vision 2020? There's much to look forward to in 2020. In the Western Pacific, IAPB has proudly laid much of the groundwork for this pivotal year. We have continued to work closely with WHO. We have continued to strengthen our network ensuring that our smallest Group C members know that they're as valued as those in Group A. Thank you to the members who have volunteered to support World Report on Vision launches and a special thanks for the additional regional support offered us by The Fred Hollows Foundation Australia. It was wonderful to engage with so many of you in 2019 and we look forward to welcoming you to the Western Pacific during the GA2020. See you in Singapore!
Image on top: Eye screening at school for students in Ha Nam province, Vietnam/ Photo credit: Nguyễn Hữu Thông for #VisionFirst photo competition