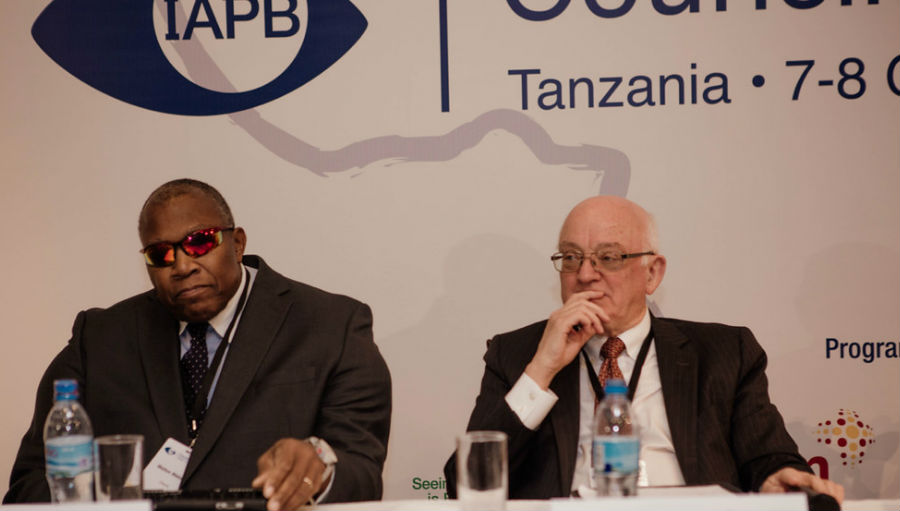 The IAPB alliance is at a crossroads. Many major initiatives of the past are winding down, and we are putting together the framework for a bold and ambitious new future. During our Council of Members meetings this year in Dar es Salaam, I shook hands with representatives from two big, remarkable initiatives to tackle avoidable blindness and vision impairment: Standard Chartered Bank's Seeing is Believing and the Queen Elizabeth Diamond Jubilee Trust.
Standard Chartered Bank raised USD 100 million between 2003 and 2018 for Seeing is Believing (SiB). But what SiB achieved with that money is even more remarkable: the initiative has funded 232 projects in 38 countries, strengthening eye health systems so that their interventions have a lasting impact. This has resulted in more than 208 million people benefiting from surgeries, medical interventions, eye exams, and education. The Queen Elizabeth Diamond Jubilee Trust (The Trust) too has had tremendous impact across Commonwealth countries. Over 11 million people are no longer at risk of going blind from trachoma thanks to the Trust's efforts in Trachoma elimination. 13 commonwealth countries now provide treatment and care for Diabetic Retinopathy to the many millions with diabetes. Last year, Commonwealth Heads of Government committed to work towards universal eye health for all.
The Council was also a great opportunity to meet with IAPB's growing membership—155 members at last count. I strongly believe that the IAPB alliance is a great platform to build a common cause and advocate for change with a united voice. The growing numbers help to amplify our message: universal eye health. As with every year, I also took great pleasure in congratulating this year's Eye Health Heroes at the Council. The year ended with the WHO bringing out their first, and seminal, World Report on Vision. This remarkable document packs a lot of detail and is poised to help establish the framework for the future—especially eye health's role in delivering the Sustainable Development Goals. We have put together a short video and a smart infographic to help get the report into people's hands—do watch and share them with your networks. IAPB members worked extensively with the WHO in shaping this key document.
2020 will be a pivotal year for the sector: it marks the end of a remarkable set of plans and initiatives, including VISION 2020: The Right to Sight. I look forward to meeting all of you in Singapore, at the 2020 Global Assembly, which is turning out to be a springboard to the next decade of eye health.
Here below is a quick review of all our key achievements this year—do take a look.